Snowden Nobel Peace Prize nomination up for "stable and peaceful world order"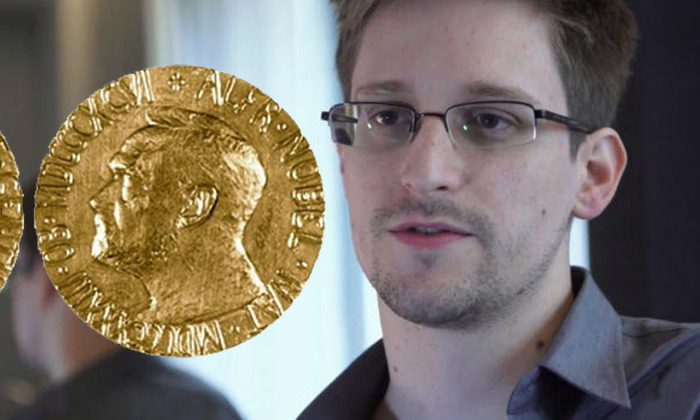 This week it's been made clear that two members of Norway's Socialist Left Party intend on adding Edward Snowden to their shortlist for possible recipients of the Nobel Peace Prize – nominating him, that is. While the nomination certainly makes sense given the aim of award itself, critics on both sides have begun to set in for this NSA leakster, gainer of one massive amount of publicity over these past 12 months.
Former environment minister Baard Vegard Solhjell and Snorre Valen, members of Norway's Socialist Left Party the both of them, have nominated Edward Snowden in good faith. In a statement they've released earlier today, they've suggested that this man has changed one whole heck of a lot in a very, very short amount of time.
"Edward Snowden has revealed the nature and technological prowess of modern surveillance.

The level of sophistication and depth of surveillance that citizens all over the world are subject to has stunned us and stirred debate all over the world. By doing this, he has contributed critical knowledge about how modern surveillance and intelligence directed towards states and citizens is carried out." – Snorre Valen and Baard Vegar Solhjell
They've also suggested that they "do not necessarily condone or support all of his disclosures" since he "may have damaged the security interests of several nations in the short term."
All the way back in 2009, Barack Obama accepted his Nobel Peace Prize with the following line, VIA National Journal, especially poignant today.
"To say that force may sometimes be necessary is not a call to cynicism—it is a recognition of history; the imperfections of man; and the limits of reason." – Barack Obama
We now await the public's opinion on the matter. A nomination of Edward Snowden for the Nobel Peace Prize does not mean he's won. Far from it – there's still a massive amount of work to be done before we find out who actually does win for this year – we shall see!