Snowden may go to Germany to testify in parliamentary investigation on NSA spying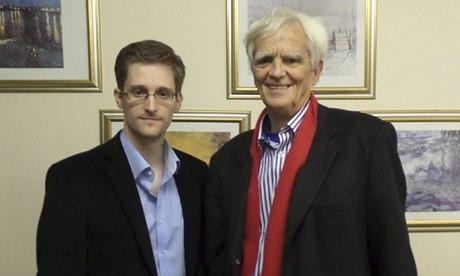 Edward Snowden is currently living in Russia where he was granted asylum after leaking sensitive US documents having to do with PRISM and fleeing the country. Reports indicate that Snowden may be invited to Germany to testify as a witness against the United States National Security Agency. A parliamentary investigation into alleged spying by the NSA is being held in Germany.
Reports indicate that a German politician named Hans-Christian Strobele went to Moscow to meet with Snowden this week to discuss the possibility of him testifying in Germany. There is a potential for legal problems for Snowden if he does leave Moscow and head to Germany to testify.
Parliamentary witnesses are usually given the money needed to travel to Germany along with any legal protection required them to testify in conjunction with hearings. Snowden did reportedly give Strobele a letter addressed to German Chancellor Angela Merkel that will be read publicly today. This also raises an interesting possibility of Snowden possibly receiving asylum in Germany.
Snowden previously applied for asylum in Germany, but the request was rejected because legally Snowden had to file for asylum in person on German soil. If Snowden did travel to Germany to testify with legal protection by the German government, it would allow him to apply for asylum legally.
Thomas Oppermann, of the Social Democrats, said:
Snowden's claims appear to be credible, while the US government has blatantly lied to us on this matter. That's why Snowden could be an important witness, also in clearing up the surveillance of the chancellor's mobile.
SOURCE: The Guardian