Snow Lizard Products AQUA TEK S water-proof iPhone case announced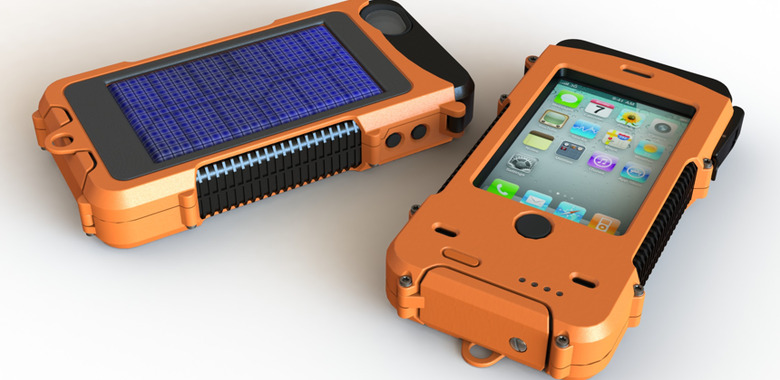 There's a Kickstarter project being announced this week that'll bring a case like no other to the iPhone 4 and iPhone 4S. This project is the Snow Lizard Products newest case and it goes by the name AQUA TEK S, a first of its kind "ruggedized," waterproof, and solar powered battery booster case. This case will come in a variety of different case colors and for a cool $100 you can get in early on the action early!
Though this case will add a substantial bit of bulk to your thin, sleek, and lovely iPhone, you'll find it worth the extras. This case will come in signal orange, black night, and urban camo, and will collect sunlight through its back panel to power the iPhone inside. You'll be able to access the touchscreen, volume buttons, speakers, and camera with the case fully enclosed. This case will allow you to drop the phone down a hill if you do so accidentally – and it's waterproof up to 20 feet below the surface as well.
This case is made of tough Poly-carbonate with rubber grips to keep it secure in your hand and in your pocket. The Kickstarter program here has several tiers for contributions to the project including a $25 kick to get a Snow Lizard Polo and the opportunity to purchase one of the first AQUA TEK S cases up to $5,000 that'll get you a pack of 100 customizable cases. It's time to get out your pocketbooks, folks, there's a hardcore case a-waiting!