SNES Classic In Stock At ThinkGeek, But There's A Big Catch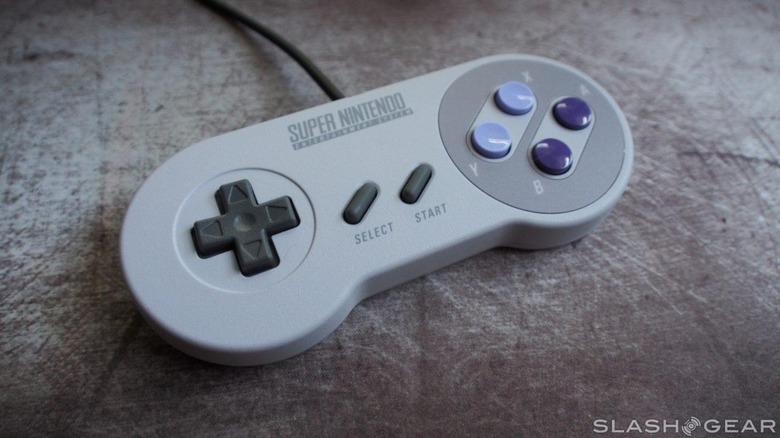 Even though Nintendo promised to produce more SNES Classics than it did NES Classics, the retro mini-console has still be a difficult product to find. Seemingly sporadic restocks have sold out immediately across the board, making it nearly impossible to get one without lining up in front of a retail store and hoping you got there soon enough. What's an SNES Classic hunter supposed to do?
ThinkGeek may have the answer. According to this page on its website, ThinkGeek has received a shipment of both SNES and NES Classics, but instead of just putting them up for sale and wishing everyone good luck, it's going to do things a little differently. In order to get one, you're going to have to win your chance to buy through a raffle.
That raffle is being hosted through Gleam, and it's fairly easy to enter it. You simply need to log into Gleam using either your email or one of your social media accounts and then tell ThinkGeek which mini console you prefer. There's an option for "either" in the questionnaire, which means that you don't get to choose which console you get and will instead be assigned one randomly should your name be drawn.
This may not be a terrible idea. By having people to sign up to a raffle through Gleam, ThinkGeek will probably cut down on the number of scalpers who are only buying so they can resell the product on a third-party site like eBay for a higher price. At the very least, this at least stops bots from snatching up all available inventory before regular people have a chance to buy, which is definitely a good thing.
Still, it's not as ideal as having easy access to stock would be, but at the moment, supply actually meeting demand seems like a pipe dream. Nintendo has committed to producing the SNES Classic into 2018, but at this point, it seems that it would have to continue production for a very long time before demand has been satisfied. In any case, ThinkGeek's raffle will be drawn in seven days, so if you're still on the hunt for an SNES Classic, be sure to sign up for it before December 8.