SNES Classic Edition stock hunters get big news from Walmart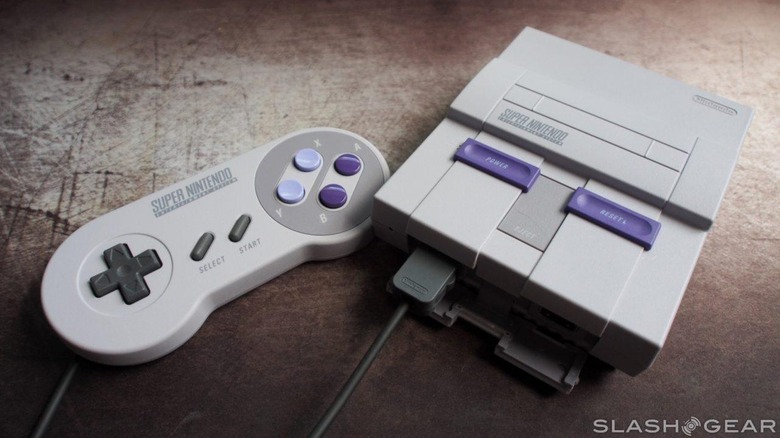 If you're still on the hunt for an SNES Classic Edition, then Walmart has some excellent news for you. The in-demand mini console will be back in stock at the monolithic retailer this week, and it sounds like Walmart might have a lot of consoles to go around. This could very well be your best chance to get an SNES Classic Edition before the holiday shopping rush, so you might want to consider hanging out on Walmart's home page this week.
Walmart announced on Twitter that it will have new SNES Classic stock beginning today, November 15. Consoles will go on sale today at 11 AM PST over at Walmart.com, so be ready to click fast. If you don't manage to get one today, though, you'll have two more chances, as Walmart will also open up SNES Classic sales at 11 AM PST on November 16 and 17.
READ MORE: SNES Classic Edition reviewThere's good and bad news to go along with this. Obviously, opening up sales online means that you don't have to go line up in the early morning hours before your store opens for a chance to get one. However, it also means that you'll have to contend with bots that are designed to snatch up online stock the second it becomes available. The nice thing is that Walmart is limiting purchases to one per customer, so that should at least help the average consumer's chances at buying one.
While this is good news for anyone who's still trying to get an SNES Classic, it's bad news for people who are still waiting for their Walmart pre-orders to ship. That Twitter post has attracted more than a few customers angry at the fact that Walmart is announcing new stock while they still don't have the SNES Classics they pre-ordered. Seeing as Walmart hasn't responded to any of those angry tweets, we have a feeling those customers won't be getting the resolution they've been waiting months for.
Walmart isn't the only company that has had trouble filling pre-orders, and in fact, it's become one of the biggest problems associated with the SNES Classic's launch. Another, of course, is the fact that the console has been hard to find ever since September, but hopefully this new Walmart stock helps with that a bit. Are you going to try your luck in getting an SNES Classic today? Head down to the comments section and let us know!