SnappGrip makes the smartphone photographer a pro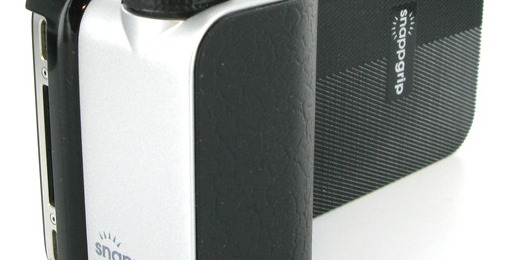 Ever since it was apparent that devices like the iPhone were taking over the instant photography universe, accessory creators have been hard at work thinking of ways to capitalize – today the SnappGrip turns your smartphone into a rather comfortable snapper. What you're working with here quite simply is a Bluetooth-connected camera controller that connects physically to your iPhone or Android device with a case. This controller will be released with a unique photography app that will be able to make use of it and developers galore will be able to make use of the accessory with an APK they can integrate into their own app quite simply.
This accessory itself is up on Kickstarter right this minute – just posted today. If funded, the SnappGrip would be able to work with whatever device the creators whip up for it, the camera controller being moveable and attachable to whatever case they make. The folks behind this accessory are releasing it in Silver/Black and Silver/White/Brown and will be sending out a limited edition gold plated Kickstarter edition to those that contribute enough cash to the cause.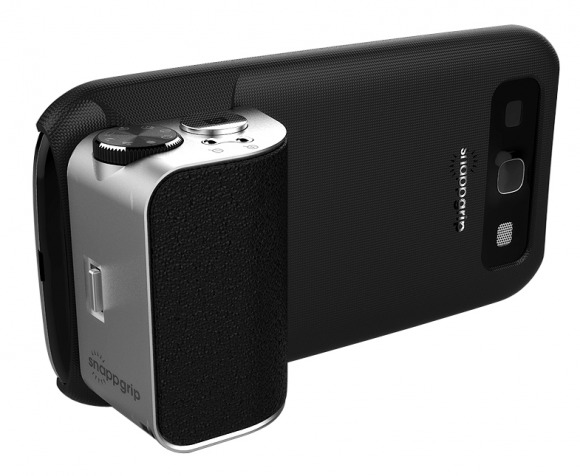 The SnappGrip will be released with a universal 1/4-inch thread for connecting to a tripod and will have a built-in rechargeable battery that they've clocked at 60 hours of standby time – no word yet on how long it'll work in action. Right this very minute you'll be able to get in on the project via Kickstarter – it's got the full 39 days left to go and need 18,000 pounds to make it take flight. Sound like the amount of cash you're willing to drop? Perhaps you just want one, instead.
This accessory will be working with several features at launch including a full press to take a photo, a half-press to focus, the ability to work with portrait, landscape, flash, and video modes from the accessory's controls, and zooming as well! The team currently has cases made up for the iPhone and the Samsung Galaxy S III and are looking for suggestions for more models in the near future – let em know!