Qualcomm tweaked Bluetooth 5.0 to make headphones so much better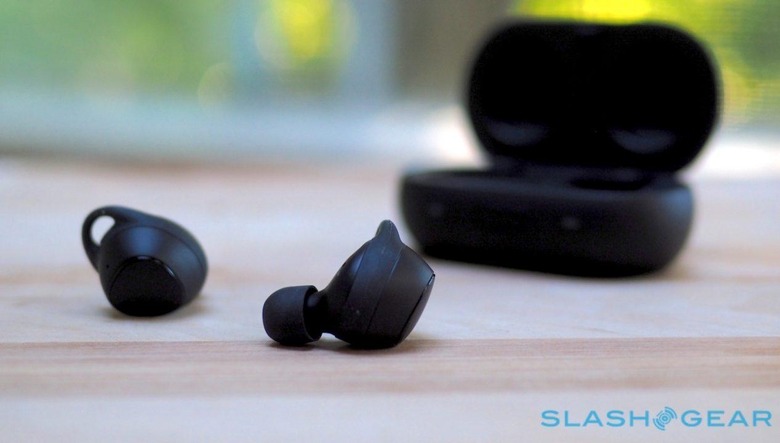 Your Bluetooth music experience could get a whole lot more rewarding, with Qualcomm promising wireless earbuds could last a lot longer with the arrival of the Snapdragon 845. The new chipset brings with it Qualcomm's Snapdragon X20 LTE modem, opening the door to far broader adoption of Gigabit LTE and more. However, for many it'll be more mundane improvements that could make the biggest difference day to day.
That's how Qualcomm is handling Bluetooth. The Snapdragon 845 obviously supports Bluetooth 5.0, the latest version of the wireless standard. That means faster data transfers, lower power consumption in general, and other advantages.
However, Qualcomm couldn't resist tinkering with it before packaging it up for its new system-on-chip (SoC). Perhaps most usefully is the ability for a single device, like your phone, to connect and send audio to multiple Bluetooth devices simultaneously. That supports not only HD quality music streaming, but live audio, too.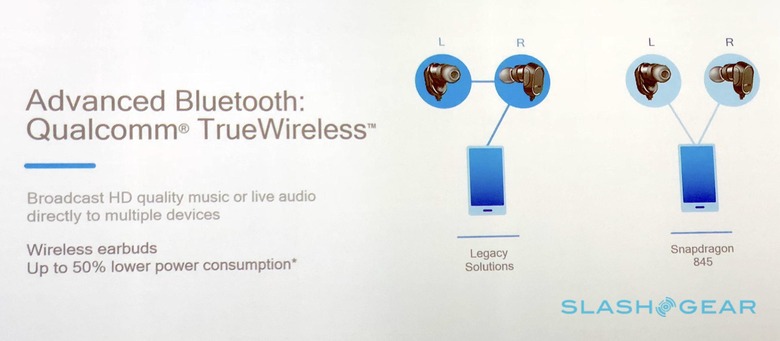 For instance, a tour guide could use their phone, transmitting information to multiple people in the group listening on Bluetooth headphones. With new wireless earbuds, though, it could deliver big improvements in how long you can listen before you recharge.
Currently, most Bluetooth earbuds rely on transmission of stereo audio from your phone to one of the two earbuds. That's then responsible for streaming to the other half of the earbud pair. What Qualcomm is doing is transmitting to both earbuds individually: that, the chip-maker says, could result in up to 50-percent lower power consumption.
Of course, given it's not a standard part of the Bluetooth 5.0 spec, it'll need specific support from apps and devices. Qualcomm is providing new APIs to device-makers that will allow them add multi-device transmitting in their apps. Indeed, there's no theoretical limit to how many devices can be receiving, Qualcomm says, and any such cap will be down to the manufacturers themselves.
It's not the first time we've seen Bluetooth tweaked to improve on usability, mind. Google, for instance, launched Android Bluetooth Fast Pair earlier this year, allowing Marshmallow 6.0 devices and later to connect more easily. It arrived first on the Pixel 2 and Pixel 2 XL, but is being pushed out to other phones to bypass having to punch in pairing codes or even actively scan for new devices.
Meanwhile the Snapdragon 845 also takes advantage of the new Qualcomm Aqstic audio codec (WCD934x). That's responsible for things like always-on keyword detection, and ultra-low-power voice processing, which will be instrumental in wearable devices particularly. You can also expect aptX, which Qualcomm acquired in mid-2015, for higher quality audio streaming on compatible headphones and speakers.