Snapdragon 835 will power Windows 10 PCs from ASUS, HP, and Lenovo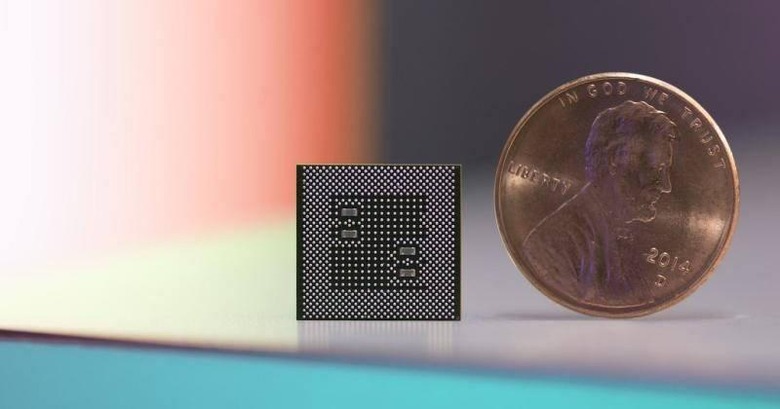 Qualcomm's Snapdragon 835 processor already features in a few high-end smartphones – the Galaxy S8 and Xperia XZ Premium come to mind – but before long, it'll serve as the brains of Windows 10 PCs as well. Qualcomm announced today that it has partnered with three different PC manufacturers to bring the Snaprdragon 835 to their machines. It certainly sounds like the new Surface Pro is going to have some Snapdragon-flavored competition shortly.
While Intel Core i7 models of the Surface Pro will likely be quite a bit more powerful than these PC running a Snapdragon 835, there are a few similarities to be found in Core m3 and Core i5 Surface Pro models. For instance, Qualcomm says that these new PC will feature a fanless design, just like Core m3 and Core i5 Surface Pros. They'll also be mobile PCs, which is the Surface Pro's main deal.
Obviously, Qualcomm hasn't shared very many details about these mobile PCs, so it's hard to know at this point just how much they'll look to take on the Surface Pro. In opting for a Snapdragon 835, we can probably look for mobile PCs that tackle the midrange, but we'll just have to wait for more word from ASUS, HP, Lenovo – the three manufacturers named today – before we know what direction they want to take these machines in.
Qualcomm does say, however, that these mobile PCs will be outfitted with its X16 LTE modem, which can allow download speeds of up to 1Gbps. A major draw of these PCs will be their battery life as well, with Qualcomm saying that the Snapdragon 835 will gives these machines "beyond all-day battery life."
It's certainly exciting to see this become official, especially after so much talk about it. Still, Qualcomm has previously said that we shouldn't expect Windows 10 machines using Snapdragon 835 CPUs until the fourth quarter of this year, so we may have a while to wait before ASUS, HP, and Lenovo dive into significant details. Stay tuned, because we'll have more information for you as it's announced.