Snapdragon 617, 430 bring Quick Charge 3.0 to mid range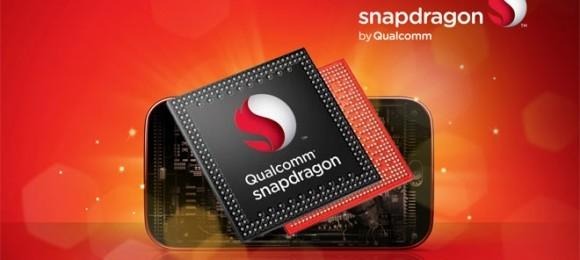 While Qualcomm is naturally praising its still to come Snapdragon 820, it wisely isn't putting all its of its eggs in that one high end basket. On the heels of its many announcements today, Qualcomm has revealed the Snapdragon 617 and the Snapdragon 430, processors that are intended for somewhat high and mid range devices. Don't let the lower numbers fool you, however, as these chips still have some boasting to do, especially when the time comes to charge your mobile device in a pinch.
These two boast of Qualcomm's newly announced Quick Charge 3.0 technology, the next standard for fast charging tomorrow's mobile devices. Promised to be up to four times faster than conventional USB charging, Quick Charge 3.0 intelligently determines just the right amount of voltage to feed your power deprived smartphone so that you can be up and running in no time flat. Able to control voltage in granular 200 mV increments, this latest technology supports all types of USB and proprietary connectors and is backwards compatible with both Quick Charge 1.0 and 2.0.
Despite the lower number, Snapdragon 617 follows after the 620 and 618 announced in February. That said, it does sport lower specs in comparison. Processing power is provided by a 1.5 GHz octa-core configuration, all low-power Cortex-A53s, while graphics is delivered by a slightly older Adreno 405 GPU. The X8 LTE modem inside supports Cat 7 LTE speeds, up to 300 Mbps on downlink and 100 Mbps uplink. It boasts of dual ISPs to support photo capture of up to 21 megapixels. Being similar to the 620 and 618, the Snapdragon 617 is immediately compatible with devices and software designed around those two older chips.

The Snapdragon 430 is in a class of its own, stepping up the game for mid tier devices. In addition to a 64-bit 1.2 GHz octa-core Cortex-A53 CPU, the chip is also the first of its tier to sport a GPU from the latest Adreno 500 series, the Adreno 505. LTE speeds are slightly lower with the X6 LTE modem, with only 150 Mbps DL and 75 Mbps UL. It does have the same dual ISPs as the Snapdragon 617, meaning it can support 21 megapixel image capture. Imagine that on a mid-end smartphone.

The Qualcomm Snapdragon 617 is expected to be in devices near the end of the year. The Snapdragon 430, on the other hand, will arrive later in 2016.
SOURCE: Qualcomm