Snapchat redesign fury drives 800k+ signature petition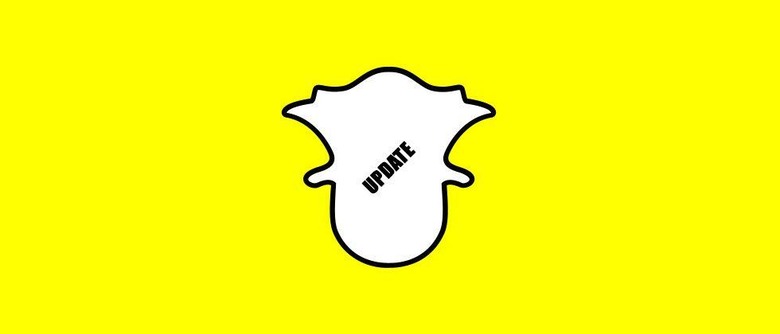 To say Snapchat's recent update has gone down badly is an understatement. The social network had been gradually transitioning away from just the ephemeral photos and videos that it made its name with originally, but it took the early 2018 redesign to really turn users off. Now, the demands that Snapchat roll things back are getting more organized.
Snapchat's goal, the company said back in late November 2017 when it first announced that changes were in the pipeline, was a straightforward one. Rather than blending together content from friends with promoted content from advertisers and media from publishers and other creators, the Snapchat app would split it out into two halves. On the one side would be the social; the other would be the media.
"This means that the Chats and Stories from your friends are on the left side of Snapchat," the company explained, "and the Stories from publishers, creators, and the community are on the right." It also revamped the Friends page, which dynamically adjusts its order according to how often you interact with each person. Meanwhile, the new Discover page was dominated by media and third-party creators.
Snapchat seemed to think users would love it, but as the redesign progressively rolled out through January and into February 2018 the response certainly hasn't borne that prediction out. Instead, it's been described as disorganized and confusing, and accused of burying friend content in favor of the promoted media which Snapchat makes money from. Most galling, users didn't even have a chance to choose what they wanted.
Rather than push out a specific app update which switched Snapchat users from the old to the new design, the company instead just migrated them automatically. Furious users found that, just by opening the app, they were presented with the little-loved updated layout. Still, there was method in Snap's madness.
According to founder and CEO Evan Spiegel, while younger users were vocal in their disgust, the redesign was seeing more positive feedback from an older cohort. Indeed, those over 35 – a group which might have once expressed confusion about Snapchat altogether – apparently found the update to their taste. Since they're also the age group which tends to spend money, versus Millennials, that could mean big things for Snap's bottom line.
All the same, the complaints don't look likely to go away. A petition demanding Snap reverse course and restore the old Snapchat layout is at over 800,000 signatures online, and on its way to a million. "Many 'new features' are useless or defeats the original purposes Snapchat has had for the past years," petition creator Nic Rumsey writes.
While there are workarounds – including a method that brings back the old layout and keeps your Snapchat streaks – it's uncertain how long they'll work. Meanwhile, even if presented with a 1m+ angry critics, there's no guarantee that Snap will change its stance.