Smoked by Windows Phone promo fizzles after Android wades in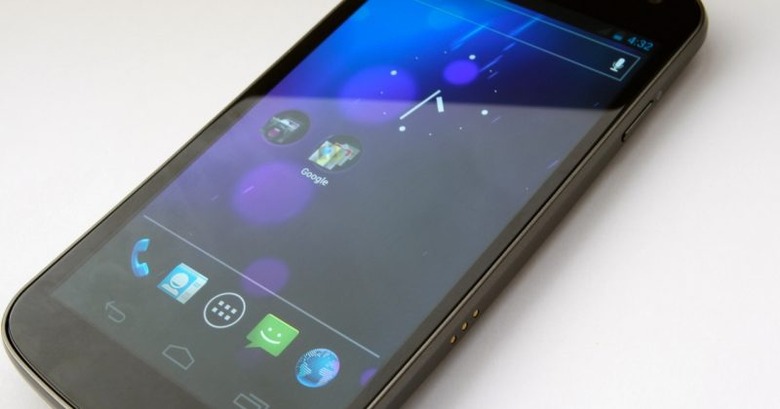 Microsoft's "Smoked by Windows Phone" campaign has landed the company in hot water, with claims that the competitive promotion – which pits WP7 devices against rivals in speed tests – is being unfairly judged. The marketing scheme attempts to demonstrate how Windows Phone's Live Tiles, among other things, make it a speedier platform than iOS or Android, challenging users of other devices to head-to-head tasks; unfortunately, as Skatter Tech found when pitting a Galaxy Nexus against Windows Phone in the Santa Clara Microsoft Store, it's also subject to the whims of store staff.
According to the site, the challenge set was to "bring up the weather of two different cities" as quickly as possible. Skatter Tech's Sahas Katta had already turned off the Ice Cream Sandwich lockscreen and had a two city weather widget on his homescreen, so merely hit the power button to bring up the current forecasts. The Windows Store demonstrator "finished a split-second later" as she had to press the power button and swipe up on the lockscreen, revealing two Live Tiles with weather information.
With a $1,000 laptop up for grabs for those that could beat Microsoft in the challenge, Katta was understandably disappointed when he was told that his Galaxy Nexus had still been beaten:
"I asked for a reason and was told Windows Phone won because "it displays the weather right there." That was rather unclear. I showed her my device which also was showing off the same information with two side-by-side weather widgets on the center home screen. After pressing for a better reason, I was told that Windows Phone won "just because."" Skatter Tech
Subsequently, a second member of staff reportedly told him that the challenge was in fact "to display the weather of different cities in different states" and that as his device "could not do that" he was not considered a winner.
The saga is a good example of where Microsoft – or, more accurately, its in-store staff – is going wrong with positioning Windows Phone. Although demonstrations of the speed of the platform are admirable, by making the promotion a head-to-head competition first and foremost it fails to take advantage of what opportunities to talk up Windows Phone are presented.
Rather than coming up with some vague reason why Katta had been defeated, even though it sounds like he met the challenge as presented, a more beneficial strategy might have been to highlight what compromises were involved along the way. Removing the lock-screen feature on a smartphone, for instance, means less in-pocket protection from accidental dialing and other issues, should the power button be inadvertently pressed. That's something Windows Phone advocates could talk about with potential customers, rather than prioritizing the competitive nature of the promotion.