Smithsonian wants to digitize Neil Armstrong's space suit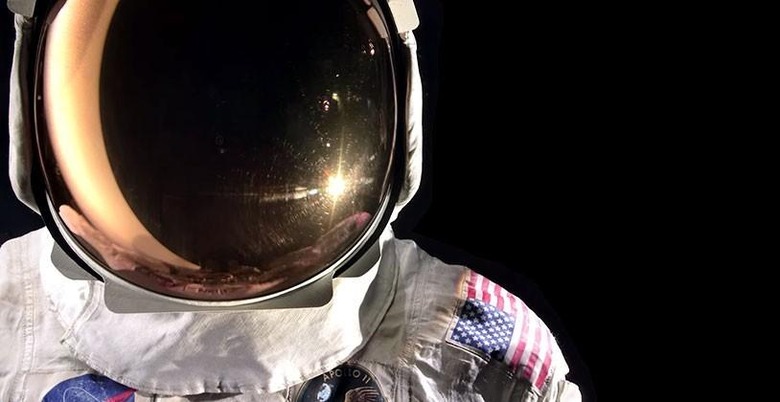 Astronaut Neil Armstrong's historically significant space suit is the latest subject of restoration at the Smithsonian. The crew hopes to not only fully restore the suit itself, but to digitize its image. With the latest technology in imaging and 3D scanning, the Smithsonian hopes to turn the suit into a digital piece of material. With the media created, the suit will be able to be looked at and explored in classrooms and museums around the world – not to mention the virtual reality space for all people everywhere.
The Smithsonian institute is working with Kickstarter to bring their conservation process to the people. Instead of doing the conservation with cash donated to the institute in everyday visits, this campaign has users everywhere sending in money in exchange for early access.
One example of a backer access is the ability to "get your hands on Neil's Spacesuit Glove" with full 3D Scan Data. This data can be used to 3D print the glove before it's made available online.
Above you'll see how the Smithsonian does 3D-scans of many objects.
Once this project is funded, the entire 3D scan of the suit will be available online – some months down the line. If you've got a big enough 3D printer, you'll be able to print the whole suit for yourself.
Another interesting bit is the inclusion of graphic designer Michael Okuda in this process. This fellow is responsible for MASSIVE amounts of design work in the Star Trek universe and also designed logos for an array of NASA projects like the STS-125 mission of Space Shuttle Atlantis as well as the Ares I-X development test flight. He'll be designing a patch for this particular project as well.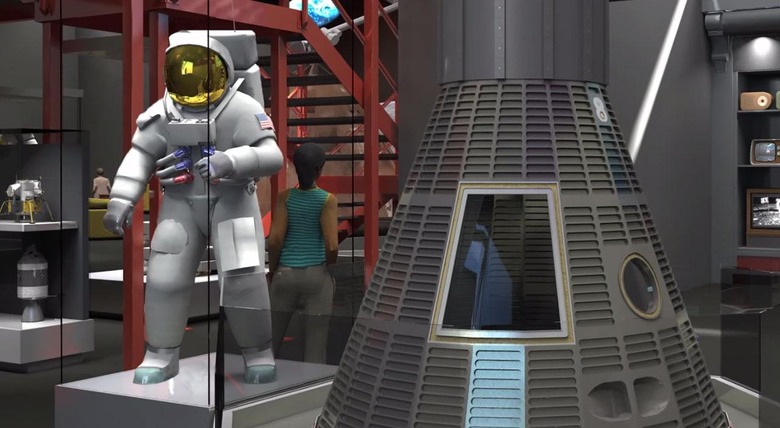 Above: where the suit will be on display in the already-active moon landing exhibit in the Smithsonian. This case will preserve the quality of the suit in a way similar to how it's being preserved now, behind the scenes, under cover.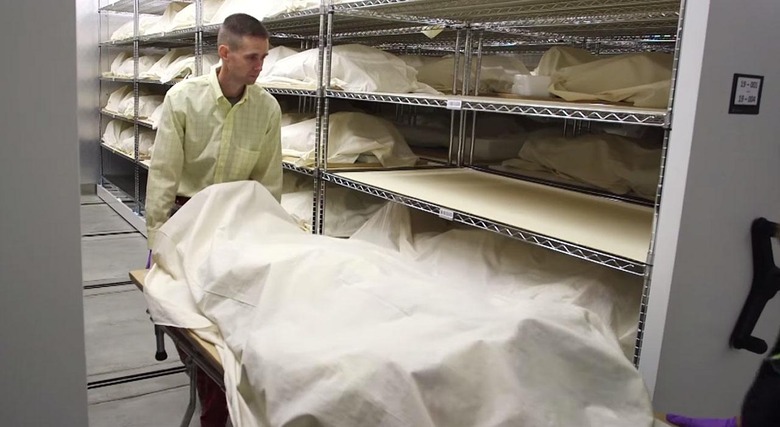 The purpose of this project is to make public the funding process that goes on with every Smithsonian effort in conservation. This project will involve backers in the process of restoration and conservation from beginning to end.
You can learn more through the Kickstarter page Reboot the Suit as hosted by the Smithsonian Institution. This project has 29 days to go at the time this article is posted, having started earlier today at $0, reaching $36k several hours later.