Smartphones outsell standard cellphones worldwide: Gartner chimes in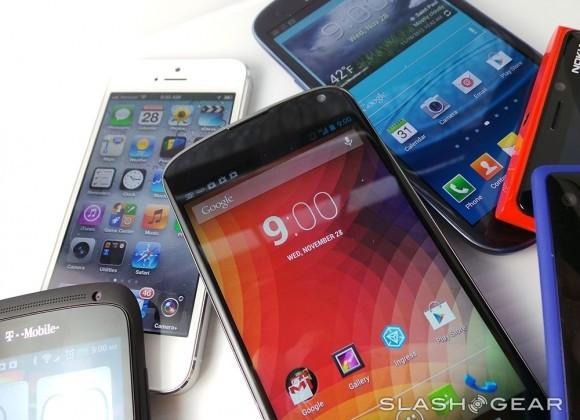 This week the folks at Gartner have suggested that for the first time in history, smartphones have outsold feature phones. This includes the cellphones of the world, be they Samsung, LG, Nokia, or otherwise, just so long as they're not considered "smart" with modern-day mobile operating systems like Android, Windows Phone, or iOS. This suggestion from Gartner comes after the analyst group's quarterly mobile phone sales study saw smartphone sales outpace standard phones in the second quarter of the year – meanwhile the analysis team at IDC called the mark back in Q1.
According to the IDC, the point at which more smartphones were shipped than feature phones happened inside the first quarter of 2013. They suggest that according to their Worldwide Quarterly Mobile Phone Tracker, vendors shipped 216.2 million smartphones in this first quarter across the world, this bringing the percentage of smartphones shipped compared to all mobile phones to 51.6%, the first time the tracker saw smartphones reach above the halfway mark.
IDC also noted that the total number of mobile phones shipped in the first quarter of 2013 was 418.6 million in all, down from a total of 483.2 million units in the fourth quarter of 2012. The total number of smartphone shipped in Q4 2012 according to the IDC was situated right at 227.8 million units. Back in March, the IDC correctly predicted that smartphones WILL outsell feature phones this year.
Today's statement from Gartner includes word that 51.8% of mobile phones sold this past quarter (that's the second quarter of 2013) were smartphones. This is called the first instance of smartphones outpacing non-smart cellphones in worldwide mobile phone sales by Gartner.
The important point of differentiation here is units shipped to units sold to end users.
While IDC tracks smartphone shipments, this Gartner study shows sales to end users. It would follow, then, that the sales turnover to smartphones would come only after the shipment turnover to smartphones. While it's possible that smartphones could have outsold non-smartphones before OEMs started shipping them in greater bulk, things happened in a much more sensible manner – sales following shipments.
According to Gartner, worldwide mobile phone sales to end users came out to 435 million units in Q2 2013, making the total number of smartphone sales to end users at 225 million a cool 51.8%, and the first time Gartner has reported such a high mark.