Smartphones By The Numbers Now 28% Of U.S. Cellphone Market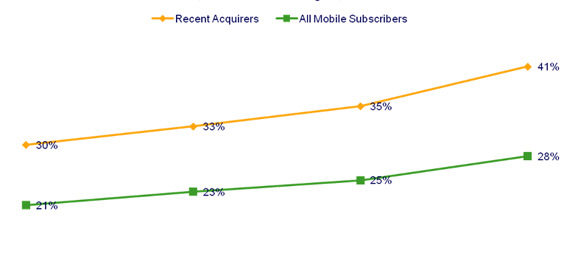 According to Nielsen's latest report, as of the third quarter of 2010, 28% of U.S. mobile subscribers now have Smartphones.   With feature phones growing at a pace of less then 10% annually its no surprise to us that 41% of cell phone purchases in the last six month's were Smartphones.
The report also points out that in the U.S. RIM has now dropped to 30% smartphone market share with Apple right on its heels with 28% and Android in third with 19%.
This growth is also being driven by younger consumers who are continuing to represent the largest market share of smartphone consumers.   The report points out that 50% of those consumers buying Android devices are under the age of 35.   When it comes to young consumers Apple still has the most of any device by consumers under the age of 44.
The report also highlights that smartphone owners are also very diverse.  The chart below shows a bit more diversity within ethnicities for smartphones than feature phones.    We have seen this trend as well within our own research as many ethnic groups are gravitating toward smartphones instead of adding additional PC's to the home.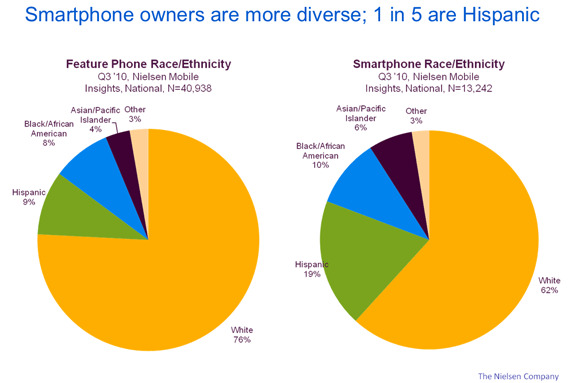 [VIA Nielsen]