There's a smartphone chip war brewing for 2018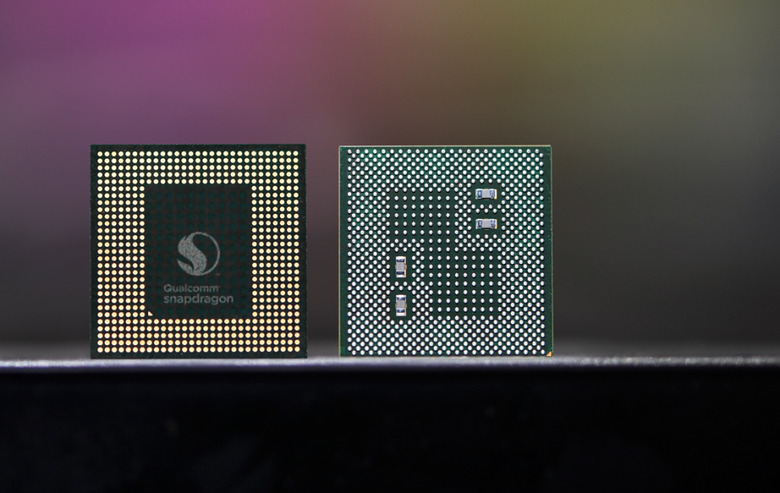 The landscape for smartphone chip-makers like Apple, Qualcomm, and Samsung may be growing, but none can rest on its laurels as the industry tries to keep up with new trends like AI. SoC (System-on-Chip) design being increasingly brought in-house by players like Apple and Samsung are eating into the business of former go-to providers like Qualcomm, fueled in no small part by fierce and lengthy litigation over processor technology patents.
In Q3 2017, global smartphone SoC revenues passed $8bn, Counterpoint Research announced today, a rise of almost a fifth year-on-year. Qualcomm, which recently announced the Snapdragon 845 as its 2018 flagship, was the heavyweight of the industry, responsible for 42-percent of revenues alone. Taking second place, the analysts say, was Apple, with a 20-percent share in the same three month period.
The devil, though, is in the details. While Qualcomm may have had a bumper year overall, that's not necessarily been the case across every category. Indeed, in the premium segment – which Counterpoint classifies as devices priced at $400 or more – shipments of Qualcomm chips were down in Q3 2017.
That's blamed on "more vertical strategies" by former customers like Apple, Samsung, and Huawei, the analysts suggest. Similarly, while Apple's smartphones may only have made up 12-percent of the total shipments in the same quarter, it managed to take home a fifth of the overall SoC revenues in that period.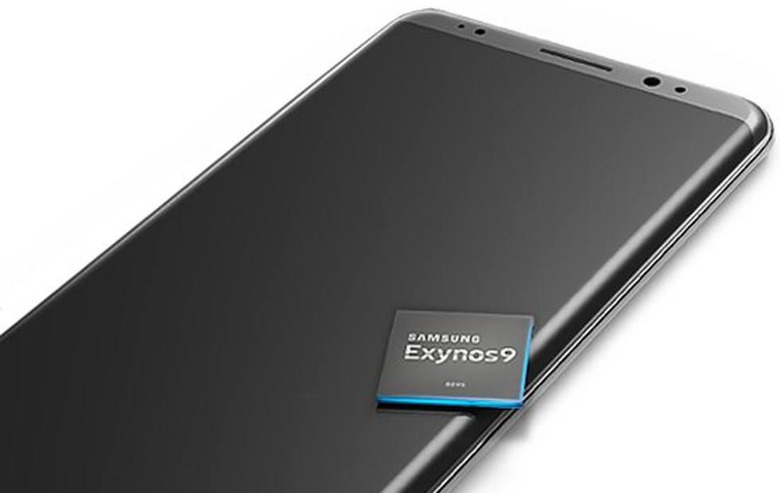 Samsung, meanwhile, may have been the fastest growing of the smartphone SoC companies in Q3 2017 when it comes to shipments and revnues, but that was because it was growing from a smaller base than rivals. Its biggest growth was in the cheapest segment, too: sub-$100 phones like the J Series which switched to the company's own Exynos 3475.
Then there's Huawei-owned HiSilicon. It was second fiddle to Samsung in shipment growth – 42-percent annually, versus 59-percent – and in revenues. Nonetheless, it's seeing the biggest growth in a more lucrative segment than Samsung. HiSilicon's biggest price category was the $300-400 block, where growth was in excess of 150-percent annually.
This juggling looks only likely to get more fierce, as SoC designers try to bake increasingly complex – and specific – processing into their chipsets. The fairly straightforward race to add more numerous and faster cores has peeled away, with dedicated artificial intelligence (AI) capabilities now the focus across the industry. That, Counterpoint suggests, is going to balloon by 2020.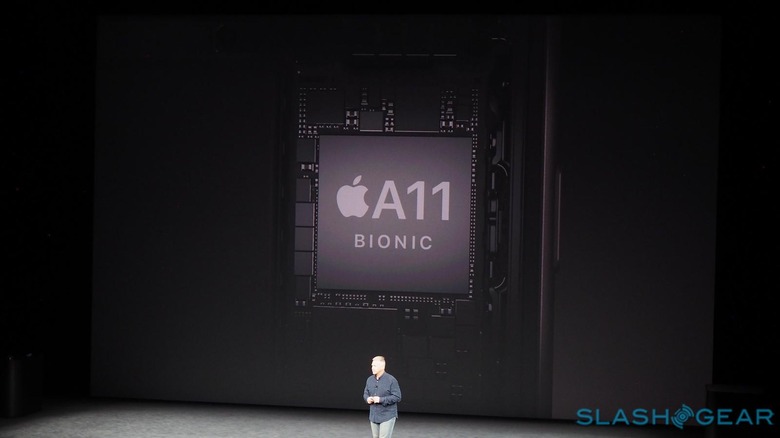 "According to our estimates, at least one in three smartphones shipped in 2020 will have an SoC with native AI capabilities," Jene Park, senior analyst at the firm predicts. Qualcomm's approach is given the most credence by Counterpoint, with its broader audience of device-makers offered a trio of flexible AI subsystems – the Adreno GPU, Hexagon DSP, and Kyro CPU – to use at-will. They're key parts of the Snapdragon 845 message, with the chipset expected to be found in numerous 2018 flagships like the Samsung Galaxy S9 and the Google Pixel 3 and Pixel 3 XL.
In contrast, Apple and HiSilicon's strategy of dedicated Neural Processing Units for AI work aren't seen as quite so advanced. A key criticism by the analysts is that such an approach lacks the scope to dynamically change according to workload type and AI application. Of course, for a company like Apple which makes its own tightly-integrated hardware and software, that dedicated approach likely fits right into its long-term roadmap.
For 2018, it's likely we'll see Apple and Samsung continue to rise. Apple's push into AI and AR, along with Samsung's increasing role not only in manufacturing its own SoCs but those of other companies – including Qualcomm's Snapdragon 845 – will emphasize their heft in the marketplace. Having some of the best-selling smartphones under their brand umbrellas can't help there either.