Smartphone growth slowing warns IDC (and emerging markets aren't helping)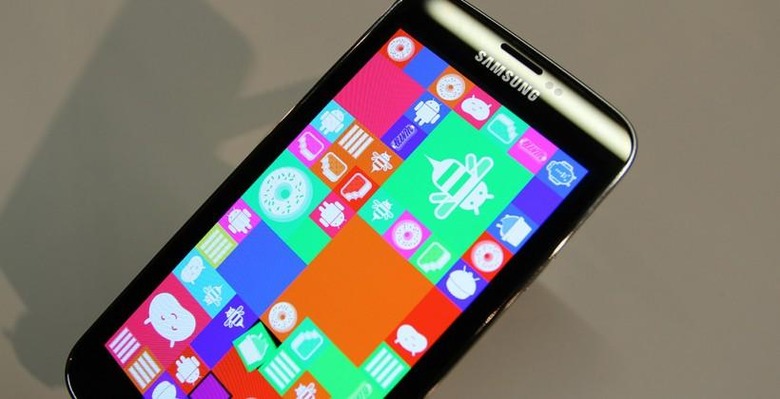 The explosive growth of smartphones will slow over the next four years, IDC analysts predict, with Android dominating in bulk but iOS making the most money from each handset buyer. Emerging markets, though adding to the smartphone count in numbers in 2014, IDC suggests, will still leave high-end devices struggling to find as many buyers as before. "New markets for growth bring different rules to play by" IDC's Ryan Reith says, "and 'premium' will not be a major factor in the regions driving overall market growth."
In terms of numbers, Google's Android will continue to dominate, particularly through its value offering in emerging markets. That's not necessarily going to mean success for every OEM offering Android devices, however, as the fight for the low-end ramps up.
Nokia, for instance, is combining its formidable manufacturing efficiencies with Android for the Nokia X line, specifically targeting those looking to buy their "first smartphone".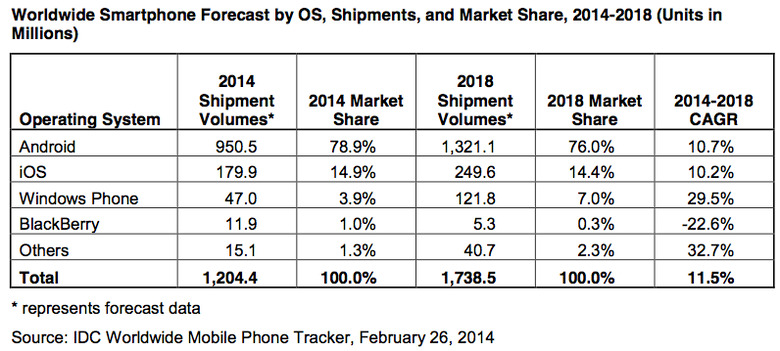 Android market share will drop a little between the 78.9-percent tipped for this year to the 76-percent IDC estimates by 2018. iOS share will also fall, it's suggested, from 14.9-percent in 2014 to 14.4-percent in 2018; however, Apple's platform will have the highest average-selling price per device, as it continues to target the high-end.
In fact, of all the main platforms, Apple ASP will drop the least between now and 2018, IDC says.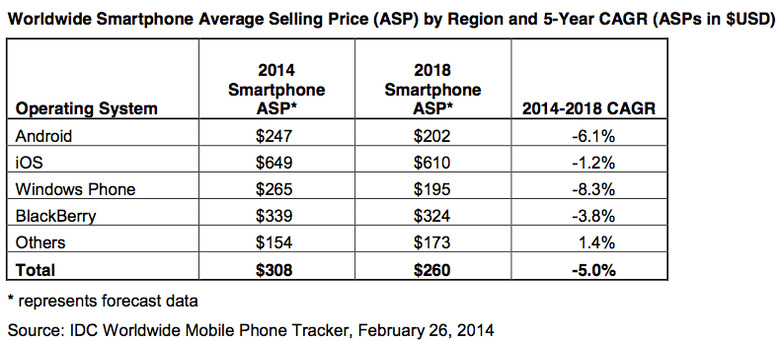 Windows Phone, meanwhile, will benefit from Nokia's smartphone business moving in-house at Microsoft, IDC points out, predicting that it will be the fastest-growing mobile OS. Even so, it will still linger far behind Android and iOS, with an estimated 7-percent market share by 2018.
As for BlackBerry, IDC describes itself as "conservative" in its predictions, estimating 2.3-percent market share by 2018. The company may struggle as its traditional audiences in enterprise and government are picked off by rival platforms, while the analyst firm also warns that high average-selling prices may also undermine it.