Smartisan T2 Review : an Android/iPhone cross-breed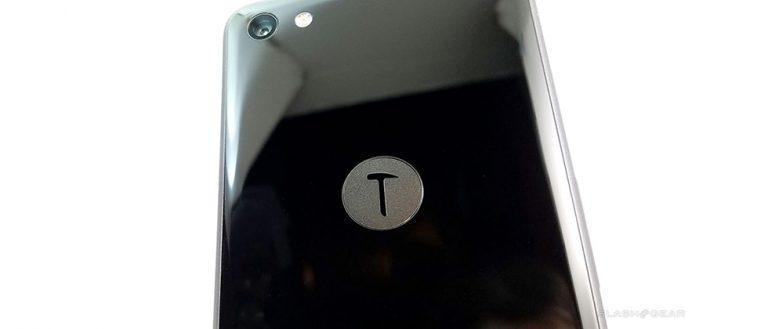 The smartphone you see here is neither an iPhone nor a Google Certified Android device. It's somewhere in the middle and a bit off to one side. What we've got here is the Smartisan T2, a device that looks like an iPhone, runs a bit like an Android, and costs about what you'd pay for a high-end device that's a couple of years old. But this Smartisan T2 is brand new. What we have here is a unique proposition – a daring release in a market that relies so heavily on iOS and Android that we were shocked to find it in production.
In an age in which most major smartphone hardware looks similar if not outright nearly-identical, Smartisan isn't really attempting to do anything mind-blowing. Certainly they are pushing the boundaries of what's acceptable as a set of home buttons with three customizable physical buttons near the bottom of the front of the device, but the overall bulk of the phone looks like either an iPhone 5C or any number of HTC Desire devices.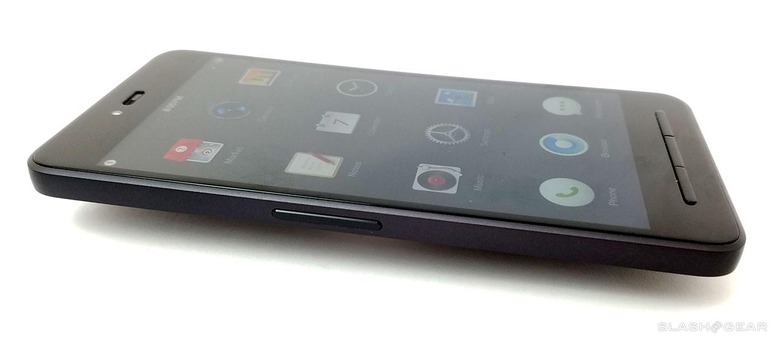 They've done right by those designers.
They've created a device that feels like a fine work of craftsmanship, to be sure.
The single-piece metal frame makes the Smartisan T2 feel premium.
The front and back are Gorilla Glass. They're both cool to the touch if you've been out in the cold, and both are extremely smooth – save the hammer logo at the back, which is etched in fine detail into the center of the back panel.
This Smartisan logo, the hammer, is easily one of the most distinctive features of the phone. You'll feel like you've got a device that's part of some sort of secret society – it's very dark and mysterious. And unique.

Around the sides you'll find what appear at first two be two volume rocker buttons.
If you thought the front-facing buttons looked and/or felt unique, you'll find the rocker buttons on BOTH sides of the device to be especially strange. Without modifying any controls, the rocker button on one side controls volume, while the rocker on the opposite side controls the brightness of the phone's display.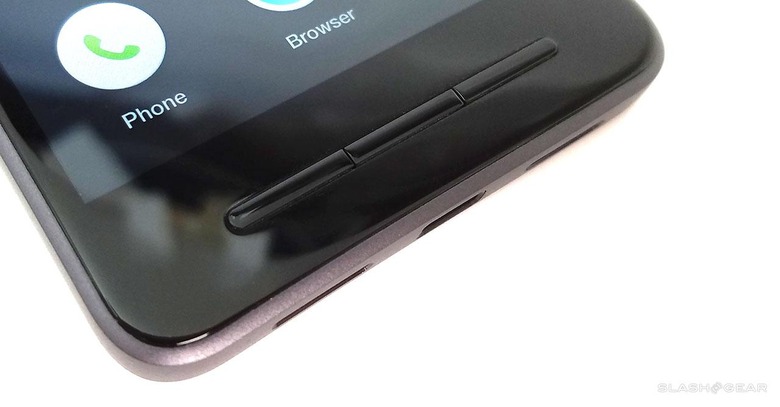 These keys are as customizable as the front home keys – and they lend themselves to the device's smart setup which allows you to favor controls for a left- or right-handed user.
• Operating System: Smartisan OS, based on Android 5.1.1• Dimensions: 144.55 mm x 70.84 mm x 7.53 mm• Weight: 146 g• Display: 4.95-inch JDI "Pixel Eyes" 1920 x 1080, Corning Gorilla Glass 3• Processor: Qualcomm Snapdragon 808, Adreno 418 GPU• RAM: 3 GB• Camera: 13-megapixel back-facing, LED flash. 5-megapixel front-facing.• Storage: 16 / 32 GB• Battery: 2670 mAh
In more ways than one, this smartphone exemplifies the current trends in smartphone manufacturing – largely derivative, yet improving on the designs it's fairly closely related to.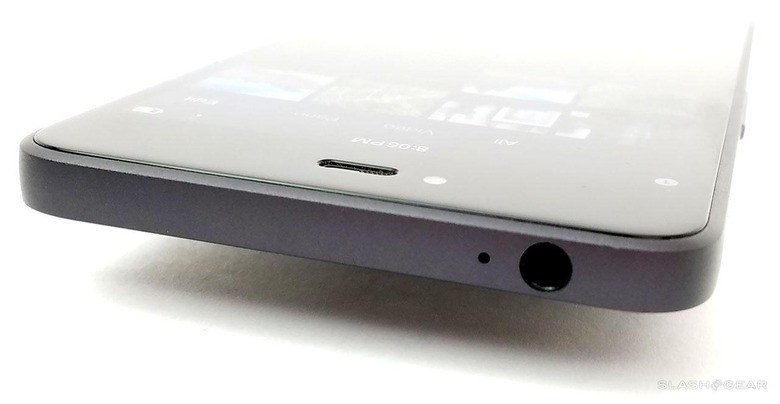 This device – and its company – are not just related aesthetically to phones you may have seen in the past. They're also literally taken from one of the most famous brands: Motorola. According to a Smartisan spokesperson, "Some of the executives at Smartisan came from [Motorola] and a measurable portion of the hardware is Motorola technology."
It's clear that the people who've worked on this device – be they former Motorola creatives or otherwise – took the time to pay attention to the tiniest of details.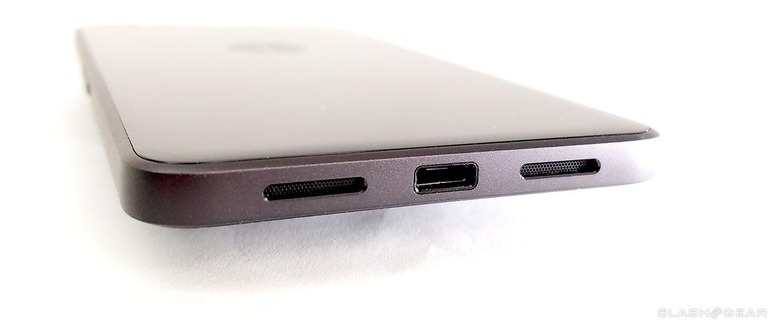 The USB cable, for example, has a concave/convex set of bubbles on its micro-USB end to give you a tactile understanding of which way will be facing up. Meanwhile the phone's micro-USB port, oddly enough, has a rectangular shape – you'll do a double-take if you're used to standard ports which have a fatter bit and a thinner bit for the style of the micro-USB 2.0 shape.
Below you'll find a number of photos captured with this device's back-facing camera. The software for this camera features a number of oddities we'd love to see come to Google's own standard camera, like Orientation Lock. How simple. How helpful.
Smartisan OS – the software based on Android inside this device – should be commended for its efforts to be unique. Not just for uniqueness' sake, but to make the entire smartphone experience far more simplified than if you were using a standard Android phone.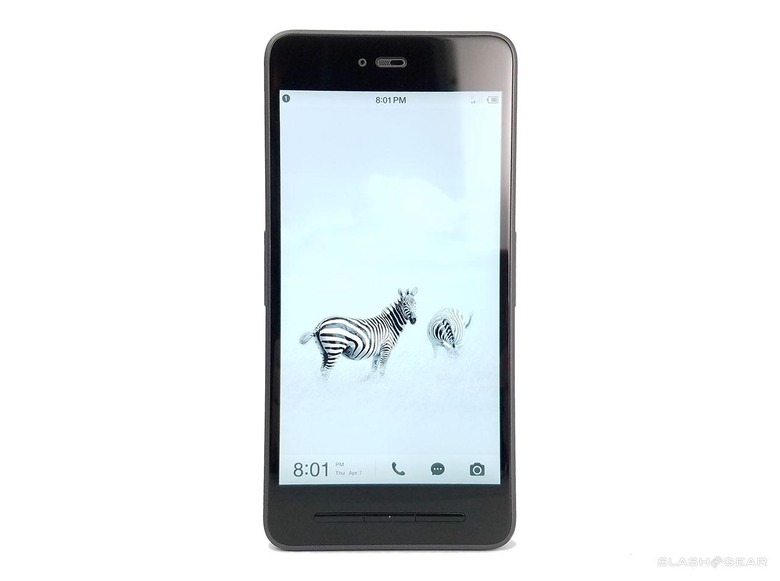 In their efforts to update this second version of Smartisan OS, the Smartisan software team have made an operating system that feels like a cross-breed between Android and iOS.
More Android than iPhone, to be sure, but here again we're made to feel like Smartisan is on the pathway to the smartphone singularity we're seeing the industry headed towards.
Along the way towards the ideal smartphone software strategy, Smartisan has picked up some of the smartest cues from Google's current app situation. They've put several of their apps on Google Play for easier updates when necessary. Have a peek at Smartisan on Google Play to see.
Now if only they'd release a launcher there, too.
Also, Smartisan, congratulations on making the cutest icon for email in the history of icons on any platform.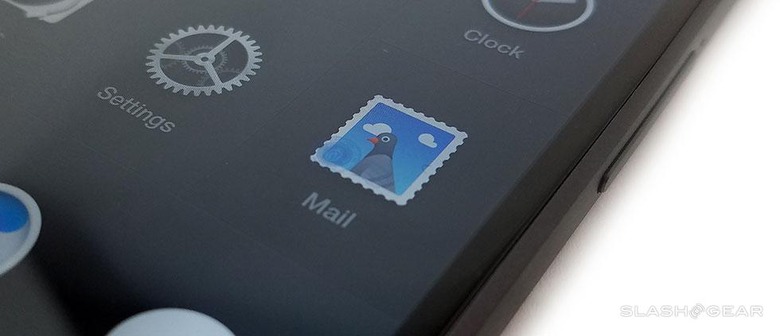 Look at that little cutie!
Wrap-up
This device will cost you right around $450 and it'll be released in the United States at some point in the future. At this point the company is "looking to enter the U.S. market after a successful launch in China late last year." That's as much as we know so far.
I'll be able to recommend this device one way or the other – to get with it or not to get with it – once launch plans are closer to being solidly in place. We'll see you then!