Here's something that HTC doesn't need to say: they're in a bit of trouble. Though nothing about today's event came as a surprise, there was some good news for iOS users. HTC is now supporting Apple products, and they're doing it the right way. Rather than try to port over some fussy Android features to iOS and hope that iPhone users will somehow jump ship for a One (M8), HTC is offering up a peripheral and platform for everyone.

The odd RE camera will take advantage of Android as well as iOS. The small periscope, which is marketed as a GoPro underling — or cooler version thereof — will someday soon be available for iOS.
You won't even need anything special for RE to work with the iPhone. Re will use WiFi direct, which links your phone and camera together if they're on the same WiFi network.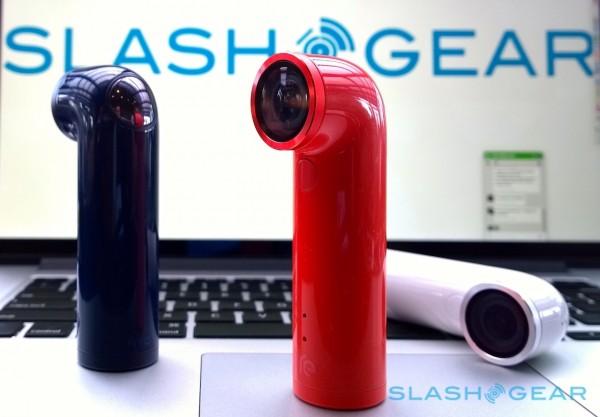 HTC is also allowing iOS users on their Zoe platform. The photo platform is a bit like a highlight reel of your shots, which you can set to sound. You can share them, and friends can edit and re-share at their whim.
Zoe launched in beta form for Android earlier this year. Once a mainstay of HTC Sense, Zoe did what all good Android services do: it broke free of the skin, and made itself at home on the Play Store.
People love taking pictures with their iPhones, and HTC was wise to realize that as a measure for expansion. The iPhone is often used as a base-unit for taking pictures, and users love to share those pics with others. The RE will let iPhone users have a peripheral to take great pics and video with, but also use iOS' myriad of excellent photo editing apps.
If they don't want to edit pics, no problem. They can share anywhere, even to HTC's platform. Zoe is pretty straightforward, and quite honestly not much better than other photo sharing platforms — but that's not the point. The real aim is to grow the user base, and with Zoe and RE on iOS, HTC will. Quickly, too.
Both RE and Zoe will come to iOS later this year.