Smart ForTwo 2007 Unveiled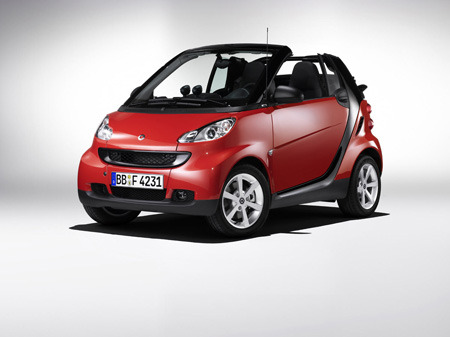 It was criticised for being expensive, impractical and unsafe, but having been a happy Smart ForTwo owner I can tell you that only one of those was true.  Yes, it suffered from Mercedes-style inflated prices, but it was super-economical, surprisingly capacious and capable of crashing into an S-Class without anyone dying.  In fact, I only sold it so I could get my hands on the sadly-discontinued Smart Roadster.  It's with all that in mind that I'm very excited to see the latest official photos of the new ForTwo, the model that for the first time will be sanctioned by Smart and Mercedes to appear on US soil.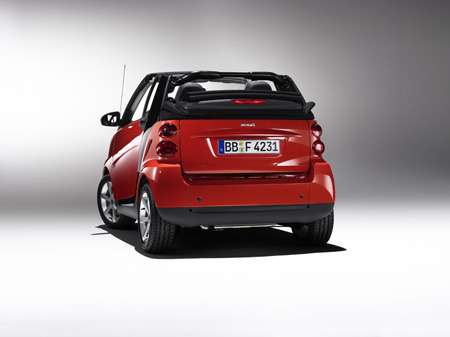 First glance shows it to be slightly sharper and more aggressive than the original car, with a steeper rake to the waistline and more definition to the headlights.  Still available in coupé and convertible body-styles, it has grown to 2.69 metres (8.82 fee) in length and will be powered by a one-litre (rather than 0.7) engine with various power levels achieved through different tweaking of the turbo.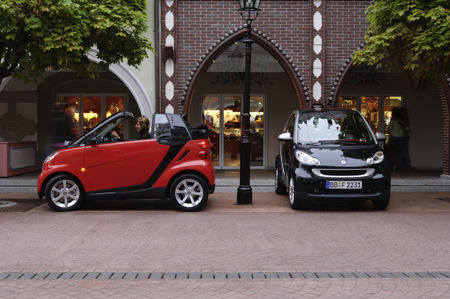 Smart has obviously heeded the clamouring for a diesel version (there was one sold in Continental Europe, but predominantly the petrol engine was available) as that will be a further option, likely increasing mpg even further, as will the new "Stop & Go" system which cuts the engine while waiting at red lights.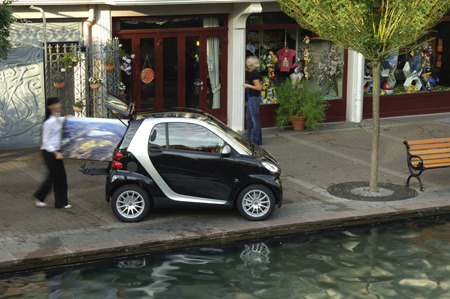 The interior has also been fettled and now looks far more sturdy and mature; I'm glad to see that they've kept the frog-eye gauges on top of the dash, though, as well as the fabric panels.  Safety features remain a priority; every model will have front airbags, ABS and ESP, as well as the integrated Tridion roll-cage.