Smart Appliances Hacked To Send Out Over 750k Malicious Emails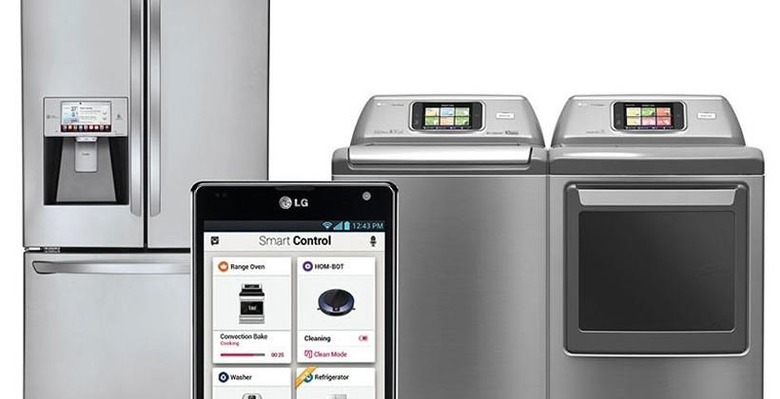 The Internet of Things is something that has been around for a number of years now. The Internet of Things takes many of the items we all have around the home and puts them online. Items like smart TVs, washers and dryers, thermostats, and even refrigerators are some of the items that make up the Internet of Things.
A security service provider called Proofpoint has issued a report detailing what it believes to be the first documented attack on the Internet of Things. According to the report, over 750,000 malicious emails were sent out using over 100,000 compromised devices on the Internet of Things. The compromised devices include appliances, routers, TVs, and connected refrigerators.
Web connectivity for appliances and other devices is becoming common as more and more firms step into the market. LG was showing off many web-connected appliances at CES. These appliances are able to chat with owners via common messaging services to give direct control to the owner over energy usage among other things.
The report from Proofpoint says that cyber criminals are beginning to take over items from the Internet of Things and turn them into what the firm calls "thingbots" to distribute malicious emails and conduct other activity. The report claims that the attacks on these devices are easy to execute with hackers using default passwords that left devices exposed. The report also points out that many devices on the Internet of Things have no way to detect and repair infections from malware or viruses when they occur.
SOURCE: Technologytell