SlingCatcher and SlingBox Pro-HD are up for pre-orders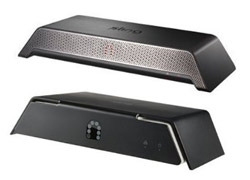 We may receive a commission on purchases made from links.
Announced early this year in CES 2008, the long awaited SlingCatcher and Slingbox Pro-HD are finally available now for pre-orders at Amazon and Slingmedia store. The Slingbox Pro-HD allows 1080i HD content streaming to your computers, household HDTVs, and 3G or WiFi connected smartphones. It's $100 less than what we reported earlier.
SlingCatcher lets you watch a variety of video formats from a Slingbox, computer, storage, or almost any Internet video site on your television or display. The pre-order price is same as ProHD at $299 but delivery date has not been announced.
[via electronista]