Slingbox M2 lets your home cable TV follow you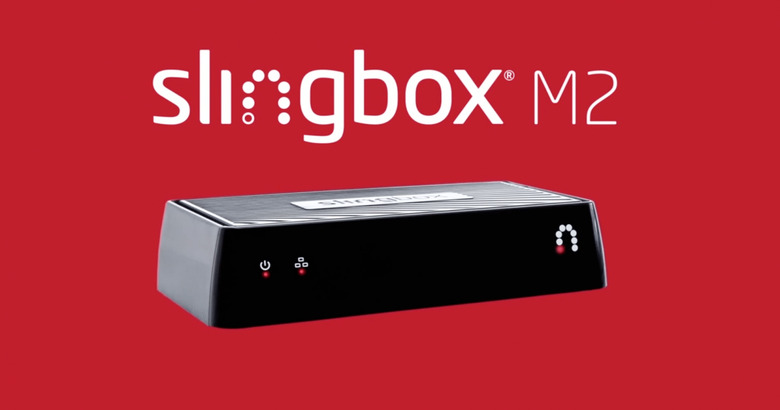 Slingbox keeps pushing its vision of subscription-free video streaming, with the new Slingbox M2 pushing your home cable to your phone or tablet. The new box hooks up to cable or satellite receivers, DVRs, Blu-ray or DVD players, or pretty much any other source with a video output, and squirts the content from them across the internet to Sling's apps for iOS, Android, and other platforms, in up to 1080p Full HD resolution.
Sling Media says that the Slingbox M2 will work with all of the common cable and satellite services, including AT&T U-verse, Verizon FiOS, Comcast XFINITY, DirecTV, DISH Network, and others.
However, how easy it is to install will depend on what outputs your set-top box has. The M2 requires a component video input – the multi-colored plugs – rather than HDMI, so if your decoder box or DVR only has HDMI, you'll need to cough up for a separate converter too.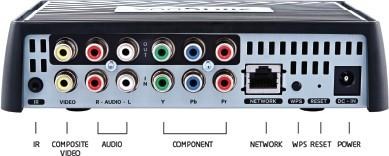 Network connectivity is either via WiFi or ethernet.
Once everything is plugged in, though, anything coming through live to that set-top box, or indeed recorded on it for later viewing, can be streamed from your home internet connection through to your mobile device.
Sling Media argues that's a better solution to watching shows on the move than the various mobile viewing apps networks like HBO and DirecTV offer, especially since you're already paying for the content at home.
Meanwhile, the Sling Player apps support AirPlay on the iOS version and Chromecast/Roku mirroring on the iOS and Android versions.
The Slingbox M2 is available now, priced at $199.99, and there are no ongoing subscription fees – beyond what you're paying your cable or satellite company, of course.
Update: Sling Media tells us that, based on user feedback, it will now be offering unlimited free Slingplayer app downloads on any device rather than charging per-install as before.
SOURCE Slingbox