Sling TV arrives on Nest Hub and Nest Hub Max smart displays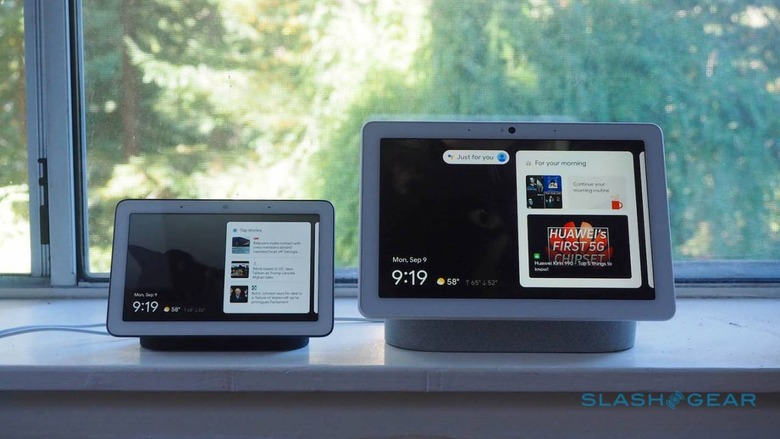 Live streaming television service Sling TV has arrived on Google's Nest Hub and Nest Hub Max smart displays, the company has announced. The arrival brings a number of new capabilities for subscribers, the most obvious being that the Sling TV service can be directly watched on one of the displays. The feature is available for all Sling TV customers.READ: Google Nest Hub Max Review: The Assistant will see you now
Sling TV is an OTT television service that is streamed over the Internet; it joins competitors like YouTube TV, Hulu Live TV, and Philo, among others. The service is available on a large number of devices, including most smart TVs, the majority of popular streaming boxes and consoles, desktop, and mobile devices.
Starting today, Sling TV is also available on smart displays. Google Nest Hub and Nest Hub Max owners can watch the television service directly on the smart display or use it with voice commands to cast the content to the nearest Chromecast. As well, users can control Sling TV using voice via the Nest displays.
The smart displays are exactly what they sound like: Google's 7-inch and 10-inch monitors with built-in speakers offering direct access to Google Assistant. Users can use the smart displays the same way they would use a smart speaker, but there's the added benefit of being able to view content, among other things.
Though you'd likely want to watch television on an actual sizable TV, there are some scenarios in which having TV on a smart display could prove useful. One could, for example, easily watch a cooking show while in the kitchen, eliminating the need to mount a tablet or phone near the workspace.