Slew Of Domain Name Registrations Hint Next Kindle Line Will Be Named After Elements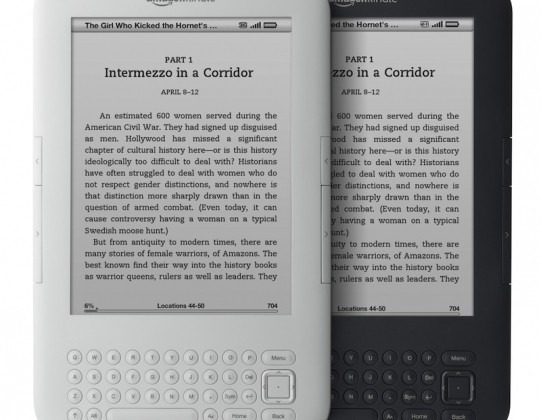 Over the last month or so there have been a slew of domain name registrations by Amazon using a proxy service that hint at the possible names for future products in the Kindle family. The first of the domains to be registered was KindleAir.com hinting at a thin and light eReader from Amazon. That domain was registered back in early August. The next domain to be registered was KindleWave.com.
Now reports are coming in that Amazon has registered other domain names that relate to elements. Fusible did some searching around and has reportedly discovered that the next line of Kindles will be named after elements like Earth, Air, and Water. The publication's searches found that the domain names KindleEarth.com and KindleWater.com were registered on July 6. Both of those domains were registered via Go Daddy and hidden behind the Domains by Proxy service.
However, the publication was able to reveal that Amazon owns the domains by tricking the Go Daddy public account retrieval system. The fooling of the system involved using the domain name, email address, and entering a security code shown on the screen. If the info is entered correct and is in the database a message saying "Process Complete" is given on search. If you enter the information wrong, you will be told "email address not found." The email address entered was hostmaster@amazon.com and the process was completed.
[via Fusible]