Sleek by 50 Cent carbon fiber headphones previewed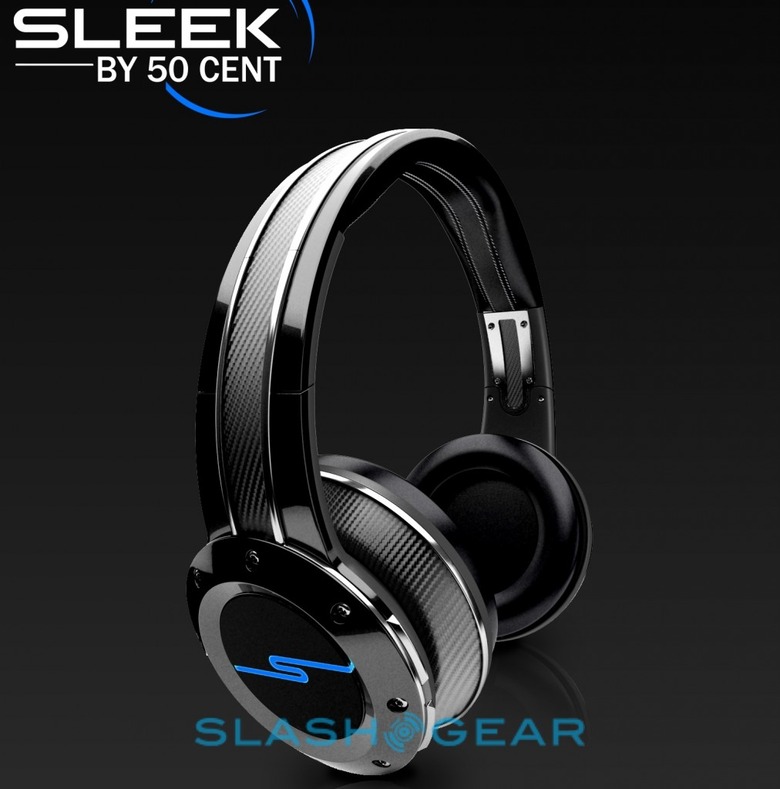 It looks like 50 Cent is the next music star to slap their brand on high-end headphones, with Sleek Audio giving us a sneak preview of the headphones they plan to announce later this week at CES 2011. We don't have any hardware details on the Sleek by 50 Cent headphones that we can share, but there certainly appears to be plenty of carbon fiber involved in their construction.
As we've seen on previous Sleek Audio earphones, the company has been working with a military composite specialist (that's also responsible for producing drones for the US government) to produce carbon fiber components, so we're guessing this is the real-deal. Otherwise there's not much to go on; we can't see any physical controls, but that's not to say they're not lurking on the other ear-cup.
We're catching up with Sleek later in the week and will hopefully find out all the details then, including pricing for the new Sleek by 50 Cent headphones.