SlashGear will be liveblogging the Apple Town Hall meeting tomorrow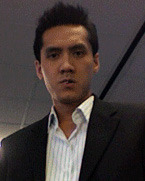 You'd have to have been living under a rock not to know that Apple is having a big get-together tomorrow. They are rumored to be making some pretty big announcements, so you're not going to want to miss them. To bring you up-to-the-minute coverage, Aradius/SlashGear has been invited to the event, and our own Vincent Nguyen will be bringing you the news.
If you remember what we did back at Macworld, we'll be doing the same thing tomorrow. Vincent will be liveblogging durring the show, so just head over to live.slashgear.com and you'll be updated instantly. Remember not to hit the refresh button, as that won't make the news appear any faster.
The rumor mill has been working overtime on this one. We've got rumors of new brushed-metal iMacs, new iPods and even major changes to .Mac. Tune in tomorrow at 10AM PDT for the scoop.