SlashGear Review: SanDisk Cruzer Contour USB Flash Drive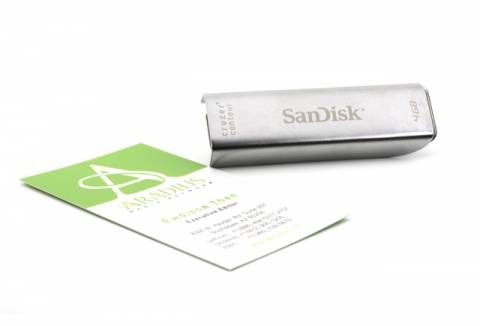 Right now, USB drives seem to fall into one of three categories.  You've got your bargain basement, no-brand sorts, often to be found as giveaways full of promotional literature at trade shows; then there are the bizarre drives, shaped like sushi or animals.  Finally, there are the drives that aim to be the modern-day version of a gentleman's cigarette holder (only far more socially acceptable and a darn sight healthier); something weighty and classically designed, which you can fiddle with while you're not actually using.  SanDisk are decidedly proud of their Cruzer Contour, a drive falling resolutely into that final category, and they sent one over to SlashGear hoping that we'd like it so much we'd let them get to second-base.
First impressions are good: the aluminium is real, the whole thing feels weighty and solid, and the useful sliding action (which pokes out the USB plug) is firm and actually quite pleasing.  For those of you worried by dust, there's a cute little door that flips up to hide the plug when it's fully retracted.  Branding is not exactly minimal, but at least it's relatively discrete; as an added geeky bonus the "cruzer" legend on the plastic side lights up with blue LEDs when you plug the drive in.
SanDisk include a real leather pouch for the Cruzer, with a small clip in case you want it to dangle from your keychain (or even your belt, you big nerd).  The drive itself is available in 4GB and 8GB sizes, with a US MRSP of $99.99 and $189.99 respectively; you'll undoubtedly find them cheaper online, with some sites advertising the 4GB at up to half-price.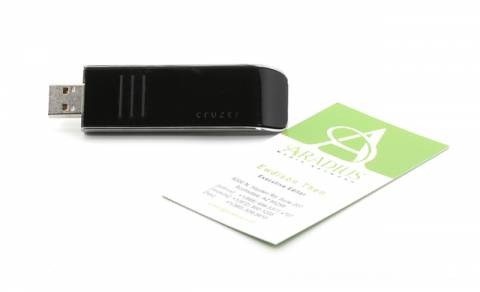 Keen to not only store your data but give you a way of interacting with it too, the Cruzer comes preloaded with the U3 portable desktop.  In essence a collection of programs which can be run directly from the drive (i.e. with no installation to the host PC; the system is incompatible with Macs), on plugging in the Cruzer you'll see a so-called Launchpad appear above the System Tray.  SanDisk include eight U3 applications (Skype, CruzerSync, HP PhotoSmart, SignupShield Password Manager, Sudoku, a Launchpad tour and trials of Avast! Antivirus and Mahjong Towers), and there's plenty of shareware and freeware titles available online.  You can also use the Launchpad as an extra level of security, as it uses AES encryption to lock up your data with an optional password.
With claimed data transfer speeds of 25MB/sec read and 18MB/sec write, SanDisk are also marketing the Cruzer range as ideal for Windows Vista ReadyBoost duty – speeding up system performance by using spare flash drive space as a quick-access swap file.  There's no denying that ReadyBoost does have a minor positive effect, but I wouldn't buy a flash drive solely for the purpose; instead, see it as a fringe benefit if you happen to be using a computer running the Vista OS.  Real-world transfer speeds hovered merrily around the advertising boasts, in certain cases exceeding them, while U3 programs loaded snappily.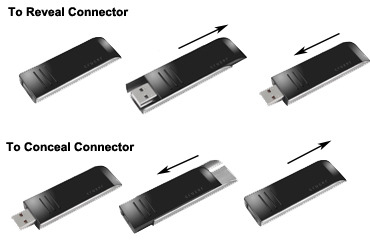 Whether the Cruzer Contour is the drive for you obviously depends on which of those initial three categories you fall into.  If you want cheap and vaguely cheerful then you're likely already saying "I can get 4GB for less than that", whereas if you prefer your thumbdrives shaped like Japanese food the classic SanDisk might be a little too dull.  If reasonable design and solid construction float your boat, however, then you could do a lot worse than pick up the Cruzer; decent data transfer performance, slick appearance and a lifetime warranty all add up to a safe buy.
Thanks to SanDisk for providing the Cruzer Contour to review.