SlashGear Review: Samsung's sexy K3 DAP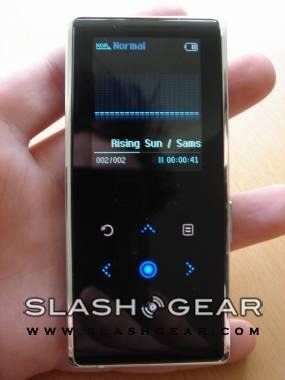 I can imagine there are some first-gen iPod Nano owners shouting "it's a copy!" at the screen right now, and I know why. Samsung's K3 has the same mixture of sleek black and chrome, the same waifish profile and the same light weight. And yet with it in my hand, it feels very different; the sharp edge of the chrome surround gives a sense of solidarity perhaps lacking in the Nano. The screen, more oblong than square, looks better proportioned, and the electrostatic buttons sleek in their minimalism. It's a tenuous differentiation, and a subjective one certainly, but the K3 feels to me less toy-like.
The eye-candy doesn't stop there. The top-level menus are a dreamy collection of twinkling fireflies, shimmering and morphing between iconography, with a simple, indecently clever system of dots to indicate how far through the list you've scrolled. Sub-menus revert to a more traditional look, though still pleasantly animated, and the touch-sensitive controls generally respond well moving through them.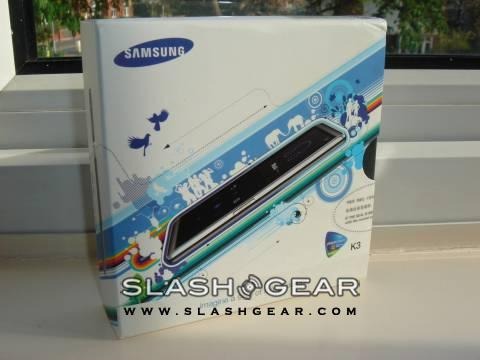 Inside the slender box there's the bare minimum to get you going. The generous would call it minimalism for the sake of sleek packaging; the cynic might point instead to cost-cutting; either way, all you're getting for your money (around £80 for the 2GB, £110 for the 4GB) is a USB charge/sync cable (with a proprietary plug), a reasonable set of headphones, CD with Samsung's Media Studio software and a wafer-thin Quick Start guide. Gone are the days of AC chargers and – dare we believe our own memories? – docking stations.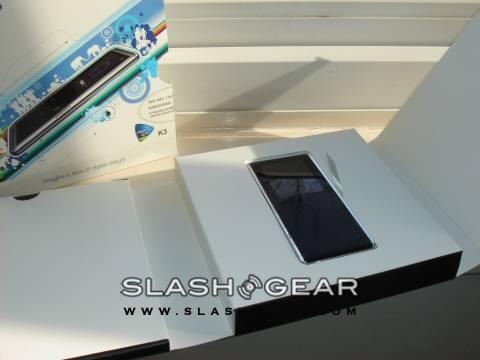 Installation is a breezy affair, as well it should be, as long as you have the requisite XP SP2 and Windows Media Player 10 (or higher); in use the Media Studio software does a decent job of organising not only your K3 and PC libraries but also burning CDs, building playlists and editing ID3 tags. The player itself supports mp3, WMA and PlaysForSure subscription tracks such as those from Napster and Yahoo!, but you'll be looking in vain for AAC playback or, for that matter, Mac compatibility full-stop.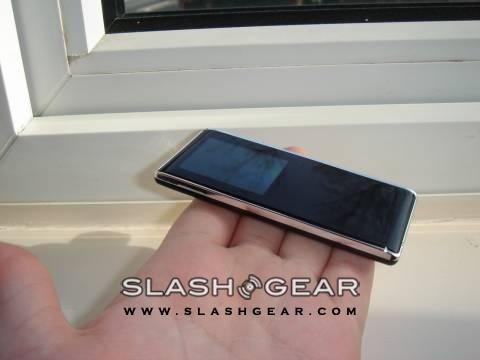 Load a few albums, flick the narrow power/hold switch on the side and settle back for some music and all is good. Sound quality is decent, not particularly special; swap the headphones for a better, aftermarket pair, however, and prepare to be deliciously amazed. Gut-shivering bass and nipple-tweaking treble mix with a rich, frothy mid-range that sates the needs of most musical styles; it's enough to make you forgive the awkward placement of the 3.5mm headphone socket down on the bottom next to the data port.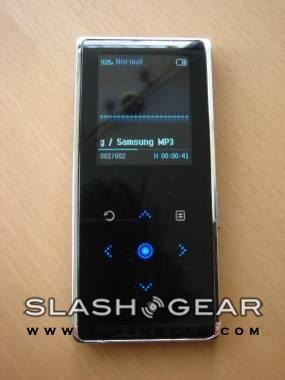 Judged purely as a DAP, then, the K3 puts up a damned good argument to the Nano. Of course there's more than music in the slender little bugger, there's an FM radio and photo viewer, too. The former is pretty standard in its field, boasting excellent reception and useful presets. Photos, however, fare slightly less gamely; the 1.8-inch OLED screen, though bright, lacks the resolution and depth of colour to portray detailed images, perhaps aided and abetted by Media Studio's tendency to resize them on transfer. You can set up slideshows to accompany your music, but I'm not sure why you'd want to – not because of any inherent failing in the K3, but simply because I'm not entirely convinced this is a feature anyone would actually use.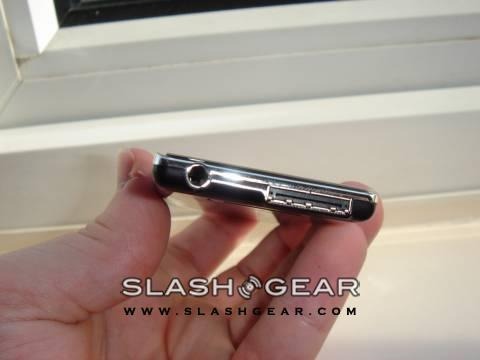 Let's view it as a rich, fulsome audio player, then, and judge it first on its audio merits and second its clean – if derivative – design. Battery life is superb, regularly coming to within an hour or two of the claimed 25hrs continuous use. Durability seems as reasonable as can be expected for a sliver of plastic and scant metal less than 7mm thick, and at 50g you'd have to have very little muscle to be troubled carrying it.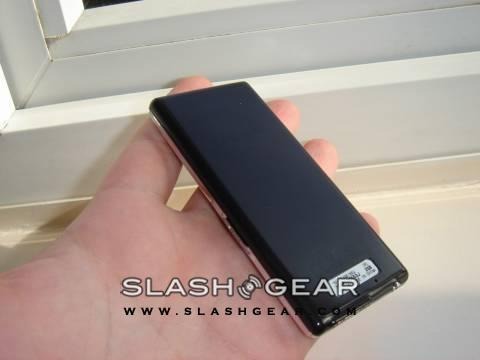 Perhaps the K3 is damned not so much by what it does – which is play music bloody well – and by what it fails to attempt. There's no stereo Bluetooth, creeping inescapably into the world of portable audio, and no video playback option. Voice recording, too, is notable by its absence. But, it could be argued, these would add bulk and complexity, two things similarly notable. The K3 is, therefore, an mp3 player for the alternative listener: someone not planning to buy into iTunes and Apple's market dominance, someone not particularly bothered by the prospect of watching miniature movies on a micro display. In case you can't already tell, I like it.
Many thanks to Samsung UK for the loan of the K3