SlashGear Review: Motorola MOTORAZR2 V9m On Sprint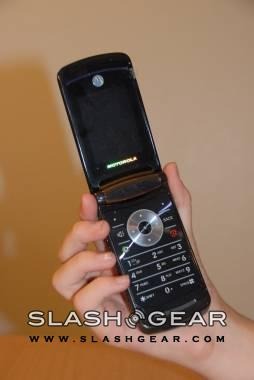 No handset in the RAZR range has managed to capture the same excitement as that which met the original V3, and Motorola has been accused of resting on their laurels and relying on past glories instead of true innovation.  The MOTORAZR2, then, is part evolution and part attempted revolution; Motorola recognising that, while the same ethos of "slim & sexy" might kick-start design, these days you need true features if you want to win sales.  Sprint sent over their version of the MOTORAZR2, the V9m, and asked us to be honest about whether this descendant lives up to its heritage.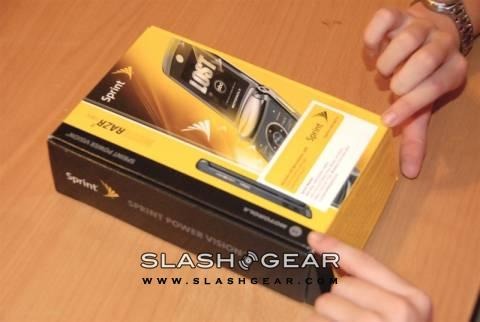 I can still remember the excitement I felt when I first saw photos of Motorola's original RAZR V3.  Months before release, in fact before Motorola themselves were even admitting to its existence, it was so very different from anything else on the market – so slim and yet feature-packed – that I knew I had to have it.  It's seldom that such an overwhelming feeling takes you over, particularly when the world has moved on to the stage where manufacturers compete, with straight-faced hyperbole, with a shaved half-millimetre here or a dropped gram there.  With customers so used to super-slim handsets there's no way the V9m could manage the same wowing introduction; instead – and for the better – Motorola has had to work hard to boost the features, interface and overall feel of the cellphone in order to make it competitive.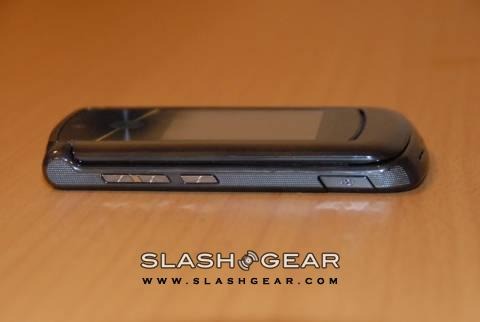 That's not to say the chassis of the V9m is a let down.  Ironically, thanks to a piece of hardened glass covering the front display and a full metal casing, at 4.1oz it actually weighs more than the original, but the shape as a whole is more streamlined and thankfully without that protruding antenna bulge at the bottom.  You'll be glad of the glass cover, too, once you get a look at the stunning external display; at 2-inches and 65,000 colours it's better than some cellphones manage for their primary screen.  Moto haven't missed a trick in making it as functional as possible, either: obviously you see network status, caller ID and the usual updates, but it'll also show album art and mp3 details, play videos with surprisingly high quality, and work as self-portrait viewfinder for the 2-megapixel camera.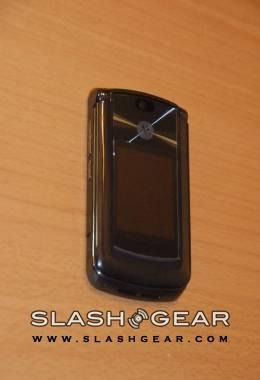 The bottom slice of the screen is touch-sensitive and can trigger applications from standby or control playlists when enjoying media.  Not only that, but finger-jab accuracy is improved thanks to vibrating tactile feedback.  Disappointingly it's only that lower panel that responds to touch; the rest is plain screen, but at least the side-mounted "smart" key, volume and shutter controls take advantage of the tactile feedback too.
Open up, and inside there's another display that's pretty much the equal – rather than any better – of that on the lid; 2.2-inches and curiously CDMA customers are expected to make do with 65k colours rather than the GSM version's 262k.  The interface, however, is such a pleasant surprise for those fearing the old-school OS that you soon forget all else.  Thanks to some Sprint fettling it both looks and works far better than that of previous handsets, with classy but non-distracting animations and rich colour reproduction.  Key feel and response is improved also, with the same zero-profile buttons but a greater amount of stroke.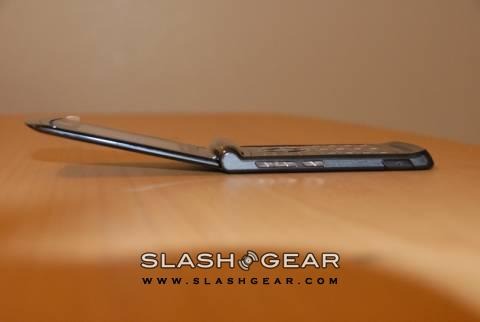 In fact the whole OS has seemingly been refreshed; the phonebook, which was a major source of frustration before, has been brought up to date with space for five numbers, email and postal addresses, web URL and more in each contact (rather than requiring separate entries for each detail).  In terms of other features it's a pretty standard collection – email, IM, voice recorder, calculator, the usual – but that's not to say anything manages less than satisfactory performance.  The camera, no headline feature with a mere 2-megapixels and lacking autofocus and flash, nonetheless produces reasonable images that can be transferred via Bluetooth, MMS picture-message, printed directly to a compatible printer or set as wallpaper or contact image.  It'll also record video, saving clips as long as the 65MB of internal memory (or however large a microSD card you invest in) can store.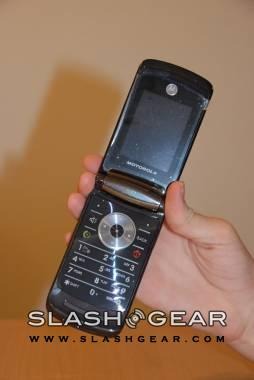 The major advance since the launch of the V3 has been the growing prevalence of high-speed cellular data connections, and the V9m is well-placed to take advantage of the media Sprint offers.  With a 3G EV-DO connection and using the carrier's PowerVision network the V9m handles streaming audio and video, music downloads and pay-per-view without a hiccup.  We found quality was just as good whether you viewed content on the internal or external screen, and you can thankfully cut the headphone cord since the MOTORAZR2 supports the Bluetooth A2DP wireless-stereo profile.  Sprint, however, don't even include a wired handsfree kit.
As for performance, we found the V9m demonstrated the usual sound quality we've come to expect from Sprint; signal grip is decent and even when using the speakerphone the audio on both ends is fair.  The volume seemingly cranks higher than many of its rivals, and happily without any particular distortion, and while there's only a single on-board speaker music playback is okay for casual use.  Motorola rate the MOTORAZR2 V9m's battery as managing 3.6hrs talk-time or 12 days standby, and while we've not been using it for long enough to say for sure, it looks as though it will come near that.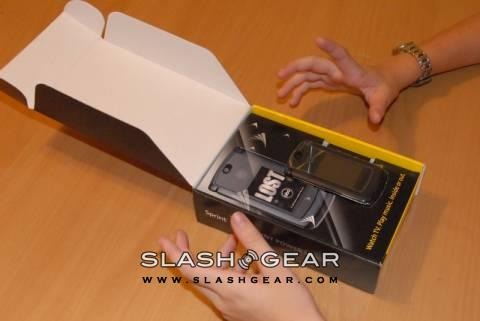 In terms of the package from Sprint, we have to say that we've seen better.  Considering the V9m costs (as of writing) $249.99 thanks to a $150 rebate, it'd be nice to see more than just the charger, a USB data cable and a 256MB microSD card (plus adaptor).  Even the original V3 came with a handsfree kit!
Overall, though, the MOTORAZR2 V9m did enough to rejuvenate our interest in the venerable V range, something that up until recently seemed an impossible task.  Motorola have thankfully seen the light and realised that it'll take more than interminable colour options to keep its range fresh; what they've given us instead is an attractive, capable handset that, while not attracting as many glances as the V3 first did, certainly didn't make us ashamed to carry.
Thanks to Sprint for providing the V9m for review