SlashGear redesign goes live!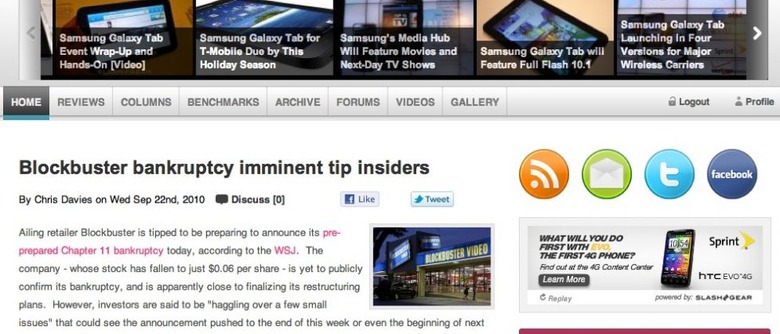 Those of you who visit SlashGear (rather than, say, read the RSS feed) may have noticed a change today, with the launch of our latest site redesign.  We've seen plenty of changes up front and behind the scenes over the past few months, and we've reworked our layout to better highlight our news, reviews, editorial and analysis content.
In the right sidebar there's a new "On Time Analysis" column which will flag up our analysis pieces about the big shifts in the technology ecosystem, while we've also expanded our Feature and Reviews tickers to help you keep up to date with what events have been happening and what gadgets have been crossing our test bench.  As before you can comment using either a free SlashGear account – which also gives you posting access in the forums – or with your Facebook account, and we've got plenty of video content over at SlashGear.TV.
We've got a big giveaway coming up in the next few days to celebrate the redesign – plus our iPhone and iPad apps, which are available to download now – and we're looking forward to hearing your feedback, good or bad.  Let us know if you spot any broken pages, dodgy links or if you just like or dislike the new look!