SlashGear iOS app gets 2.0 update for iPhone 5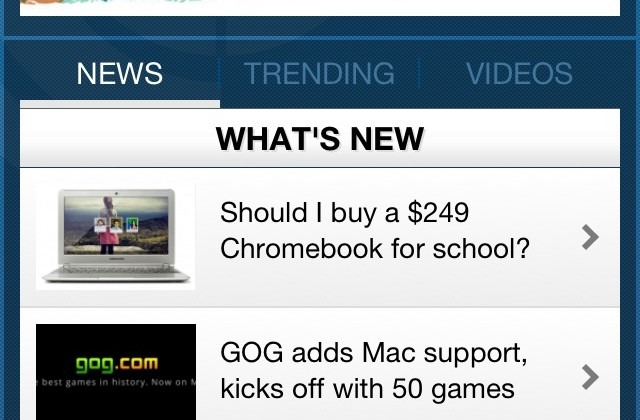 If you've not seen the iOS app version of the SlashGear experience, now is a better time than ever as the whole system gets an upgrade to version 2.0 for the iPhone 5. This app is made for both the iPad and the iPhone, able to handle essentially any iOS device running version 4.3 or greater – and that does include iOS 6, as well. With the new iPhone iteration of this app, you'll have a set of major design changes in your ability to see trending topics, load more articles in a single swing than ever before, and to comment with full Disqus integration top to bottom!
With the iPhone 5 you'll be able to roll out with a full display of SlashGear greatness especially here in version 2.0. This version of the iPhone side of things will work on the iPad as well as the iPhone and works perfectly well on the iPod touch as well. You'll be able to see a straight up frontpage news feed near a collection of rotating featured stories and a set of videos as well. The videos section will keep you in the know with hands-on action and in-person event sequences galore.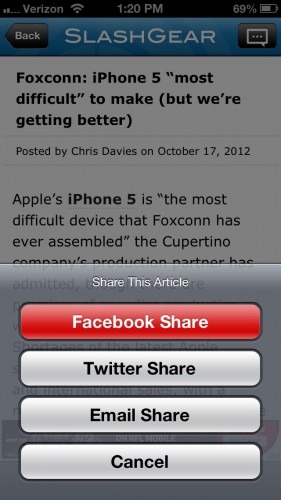 This newest version also has added gallery support with a simple interface that allows you to cycle through batches of images in reviews, featured pieces, and more. With each new screen comes an optimized view of each new column complete with links to our entire archive of tech and gadget news. Up to the minute updates come in at a tap of the load button and full download/save for later, text size adjustment, and share buttons are running at full steam.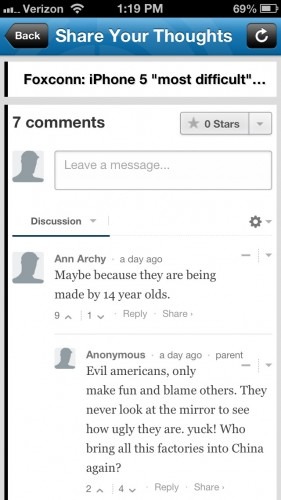 The best part about this update is an update to our comments system. You can now log in with Disqus, the same system we use in the web-based version of the site. This system allows you to log in with any of several well-known systems such as Facebook and Twitter – and of course Disqus' own user login base too. You can grab this app right this minute by [heading to Apple's iTunes App Store] for a completely free download.