SlashGear Exclusive: Hands-on video with Samsung's 5-megapixel AF G800 cameraphone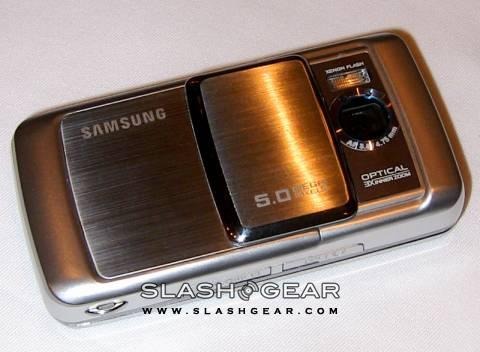 While SlashGear was hobnobbing with Samsung in glamorous Seoul last week, the company showed us the next step in their multimedia handset timeline. Called the G800, it pushes Samsung's range even further into the realms of consumer photography, bringing a stonking 5-megapixel digital camera, complete with autofocus, xenon flash and a 3x internal optical zoom, to an all-metal slider cellphone body.Check out our exclusive hands-on video with the G800, after the cut...
This is no half-measure camera, either; red-eye reduction, face detection, digital image stabilization and ISO sensitivity up to 800 are all present, together with Samsung's wide dynamic range (WDR) technology for producing best images in multiple environments. Panoramas, multiple shots and macro images are all catered for, and there's a lens slider which automatically kick-starts the camera app when opened.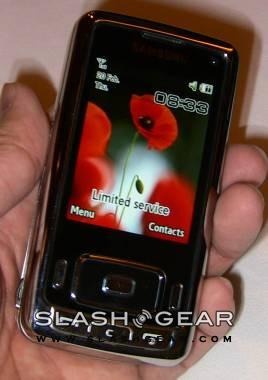 On the phone side, high-speed HSDPA cellular broadband boasts speeds of – network depending – up to 7.2Mbps, while tri-band GSM makes the G800 ideal for the European markets it's set to be released in. The 2.4-inch, WVGA 262k colour screen is as crisp as you'd expect from a Samsung, Bluetooth 2.0 and USB 2.0 show their faces to allow for easy transfer of media to and from the handset, while a microSD slot should give you up to 2GB of memory to play with. Samsung have made the most of their Bang & Olufsen connections, with the G800 using the company's IcePower amplifier for its media player; MP3, AAC, AAC+, AAC++ and WMA files are supported, as well as FM radio.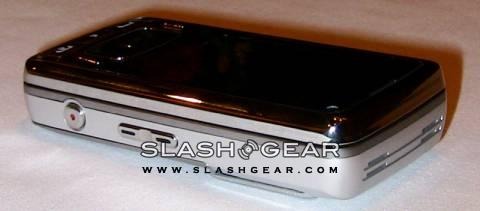 Samsung have been generous with the onboard apps, too; although the handset we were playing with was pre-production, it nonetheless had the Shozu mobile blog client, full internet browser (which rendered well on that spacious screen), clients for simple Yahoo! and Google search, and an RSS reader. There's also image and video editing software so you can tweak things like stray moustaches, panoramic shots and more without needing to transfer footage to your computer first.
Size-wise, as you'd expect the G800 isn't the slimmest handset, but the folded optics inside for that fantastic true zoom do need to fit somewhere after all. Still, it measures only 101.5 x 52 x 18.8mm, putting it in the same league as compact cameras (which of course lack the phone and media player functionality).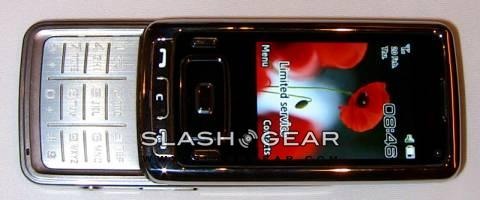 Release date and pricing wasn't available, but we do know that in its current configuration a US launch is unlikely. Samsung couldn't – or wouldn't – say whether they were fettling a suitably cross-Atlantic-friendly version. Expect to see it in Europe come November 2007.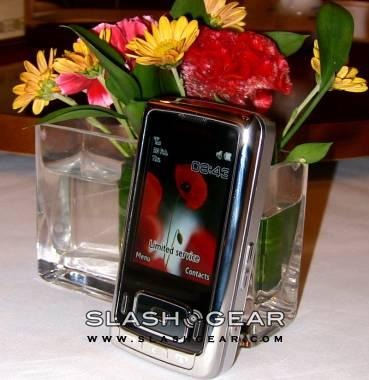 Check out the rest of our photos of the G800 in the SlashGear Gallery