SlashGear Cyber Monday Round Up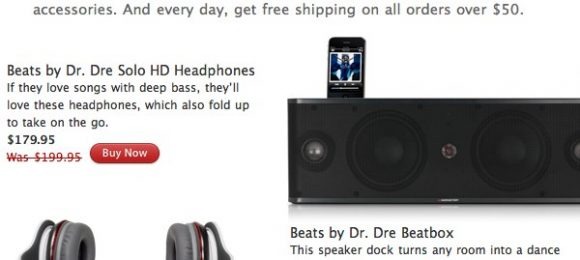 We may receive a commission on purchases made from links.
Black Friday may traditionally be the big shopping blow-out after Thanksgiving, but Cyber Monday is the battery-powered upstart that wants to sate our electronics needs. After the cut, SlashGear's Cyber Monday shopping guide, including Apple accessory discounts, cut-price MacBook, MacBook Pro and iMac deals, cheap HDTVs and more!
Apple's main discounts from Friday have expired, but the company is offering savings on various accessories and peripherals in its US store today. That includes $20 off Beats by Dr. Dre Solo HD headphones and $30 off an M-Audio GarageBand keyboard. If you actually want Apple hardware you'll need to head to resellers; MacConnection is offering up to $240 off MacBook Pro notebooks and up to $180 off the iMac.
Amazon is more ambitious, with Cyber Monday deals across most of its store categories. The Roku XD is 15-percent off, and there's 35-percent off Sanyo's VPC-GH4 1080p camcorder. If you're after a standalone GPS unit then there are plenty to choose from, including 70-percent off Garmin's nuvi 265, bringing it under $100. Amazon will also have various deals going live through the day, including a sub-$300 third-gen iPod touch.
Best Buy also has some serious discounts, with $400 off a 60-inch Mitsubishi 1080p DLP HDTV bringing it under $600. If you'd rather a massive LCD, there's Sharp's 60-inch AQUOS LC60E78UN with $400 off, bringing it to $1,299.99. Meanwhile there's a half-price $99.99 Kodak ESP 7250 wireless all-in-one printer.Walmart is running a whole Cyber Week special, with a $69 14-megapixel Kodak EasyShare C183 on offer, together with iPod nano bundles from $138 (Apple charge $149 for the nano alone). If you'd rather go with Microsoft, Walmart is offering a 32GB Zune HD with the Premium Car Pack thrown in for $188.Newegg's Cyber Monday deals have been running as part of their Black Friday promotions, but there's still $170 off a CyberpowerPC Gamer Xtreme 1077 Core i5 desktop. Oh, and T-Mobile will still give you a free second HTC HD7 if you buy one from them.
There are plenty of deals if you're looking for a new case for your iPod, iPhone or other PMP/smartphone. XGear are offering 60-percent off iPhone 4, 3GS and 3G cases, along with iPod touch 4G cases, with coupon code CM2910.
If it's laptops or desktops you're after, Dealzon have scouted out a solid selection:
We'll be keeping the shopping guide updated throughout the day as new deals pop up, so let us know if you've seen anything unmissable! Happy shopping...