SlashGear at WWDC 2007: Mac gaming just got serious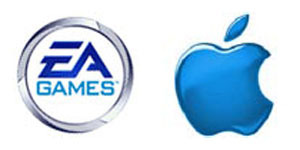 It looks like Apple are putting to bed any of those "but you can't play games on a Mac" criticisms – thanks to a partnership with Electronic Arts big titles such as Command and Conquer 3, Battlefield 2142, Need For Speed Carbon and Harry Potter and the Order of the Phoenix will be released for Intel-powered Macs, with a simultaneous release of all four titles in July.
Jobs and EA co-founder Bing Gordon demonstrated the 3D gaming in Harry Potter, with fully immersive environments. Tiger Woods 2008 and Madden 2008 will also launch soon, and you'll be able to create YouTube-style videos of your high-scores.
Check back later for screenshots!
Remember, SlashGear is running a Live Webcast of the WWDC 2007 Keynote – check it out!