SlashGear at Nokia World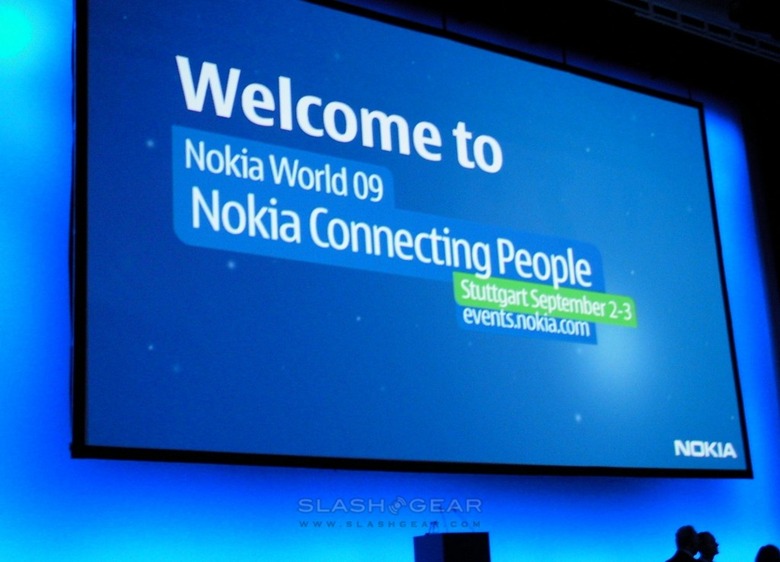 It's September 2nd, and that can only mean it's the first day of Nokia World, the Finnish company's yearly expo for all that is right and good in the worlds of Symbian, cellular and now Maemo 5.  While leaks and pre-announcements have tipped us on much of what the company has in store for us, that hasn't stopped SlashGear from heading over to sunny Stuttgart for the event.
We're expecting to see the Nokia Booklet 3G, of course, the company's first netbook, along with the Nokia N900.  The touchscreen smartphone is already splitting opinion by virtue of its resistive display, so we're looking forward to going hands-on later today and finding out exactly whose expectations it lives up to.
Right now the opening keynote is almost ready to start, so we'll have full details of all the news – and maybe even some Ovi services – throughout the day.  If the connection holds up, we may even have video, too.