Slashgear at CeBIT: Samsung Q1 Ultra vs Q1b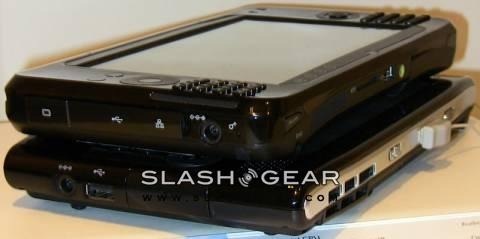 This is a follow up article to the Everything You Want to Know about the Samsung Q1 Ultra. As you can see, there are significant improvements in the Q1 Ultra.
The Q1 Ultra is about half an inch shorter than the Q1b. There is a split keypad on either side of the 7-inch screen.

The Q1 Ultra supports native 1024x768 screen size. This make makes a huge different on a device this small.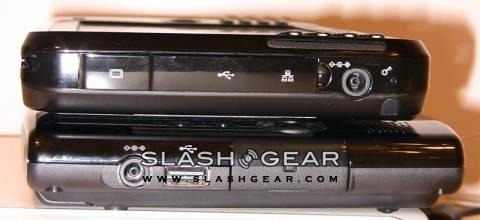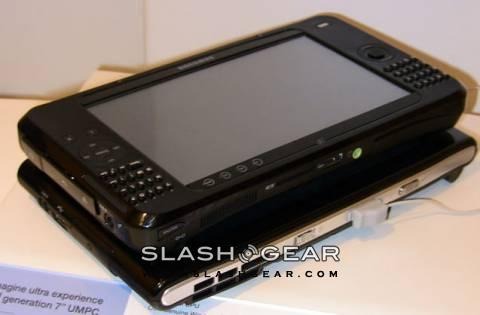 Make sure to visit my previous article on the Q1 Ultra for more details. Also check out the CeBIT image gallery for more images from the show.