SlashGear at CeBIT: Everything you want to know about the Samsung Q1 Ultra!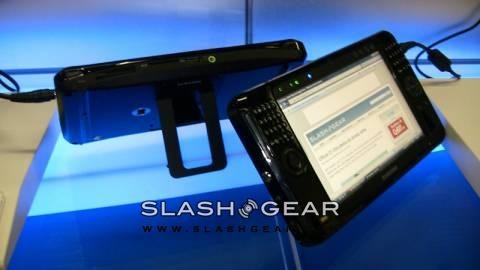 The Samsung Q1 Ultra is possible one of the best ultra-mobile pc ever created. This time, I really mean it. No, seriously, I really, really, really mean it this time. There isn't much time for me to show you all the video footages from the press conference, but over the next day or so I'll upload them for you to see for yourself.
There's no doubt that the Q1 Ultra is eye-catching and practical in design. Its QWERTY keypad and stylus pen makes it practical and mobile without any extra accessories.
Long live, the Q1 Ultra's battery life! The Q1 Ultra offers over 3.5 hours on a standard 4-cell battery, while the optional 6-cell battery guarantees over 6.8 hours.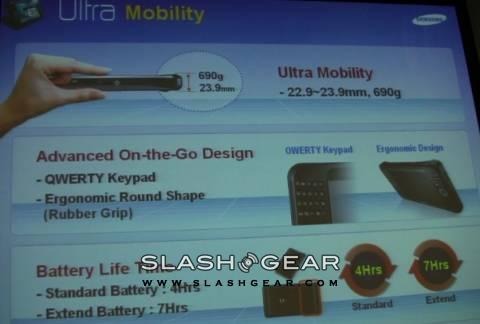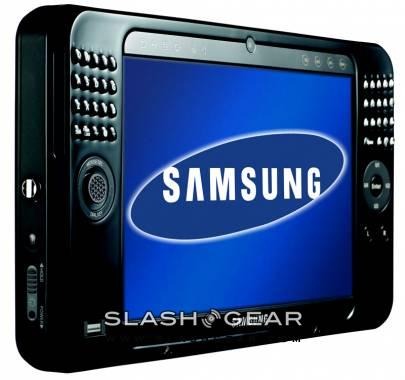 Ok, I have to give it to Microsoft for giving the Q1 Ultra a few new really cool tricks like full screen viewing of web pages, as well as "pen flicking" which is similar to what you can do on the Apple iPhone. By turning pages, you simply need to "flick" the pen forward or backward. That's just too cool. The video for this feature will be up shortly, so look for it in the next day or so.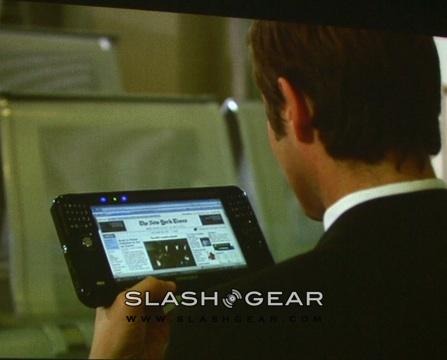 Samsung seems to really listen to their users. The company conducted numerous studies to find out how users use their Q1. As a result, Samsung learned that users are satisfied with the PC full functionality, touch screen, design, and screen size. However, there needs to be an addition of a physical keyboard, better battery life, connectivity and the overall size of the device.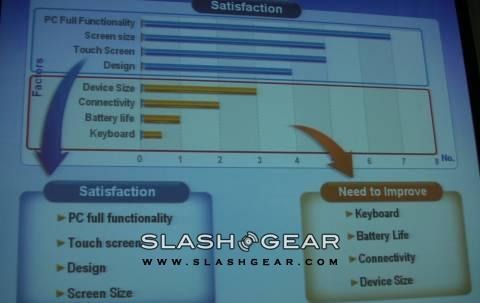 This next feature, the "Finger Print" is possibly one of my favorite features on the Q1 Ultra. It's simple to use and highly secure. You know how cumbersome and tiresome it can be going to a website where you're required to enter your user id and password? Well, the Finger Print takes care of that for you. Simply swipe your finger down the strip and it fills in your predefined ID and password. That's way too cool! The demo video will be up shortly for your viewing pleasure.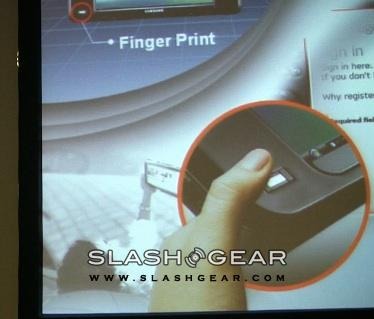 The mouse and joystick and definitely going to add ease of use!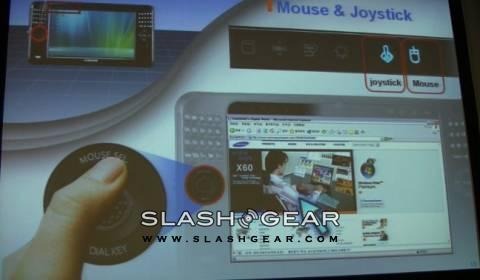 When you need a camera, or two, for video chatting or taking pics – they're ready to go. A front mounted camera allows for video chatting, while the second camera is conveniently located on the backside.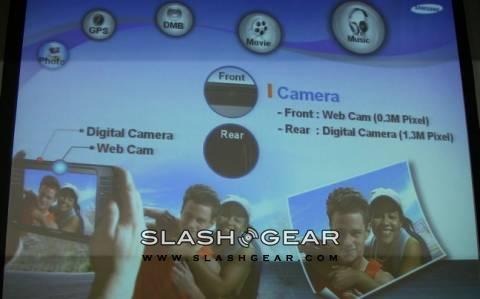 The Q1 Ultra's Super Bright 7-inch WSVGA screen supports native 1024x600 with 300 nit brightness. There are some improvements in the touch screen to accommodate "finger" usages.
If HSDPA and WiBro is more your thing, then fret no more. The Q1 Ultra's HSDPA and WiBro will access you to the Internet anywhere (where services are available. Other connectivity supports include WLAN 802.11 b/g, Bluetooth 2.0, and Wires LAN.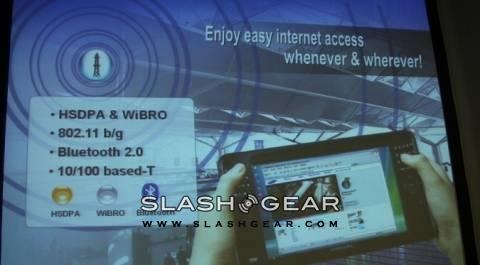 The lucky folks in Korea will enjoy Digital Multimedia Broadcasts (DMB). This feature allows users access to live television and audio channels anywhere for instant entertainment.
Optional accessories such as an external optical disk drive, stylus pen, extra battery, car dock and GPS solutions will complete your ultimate experience with the Q1 Ultra.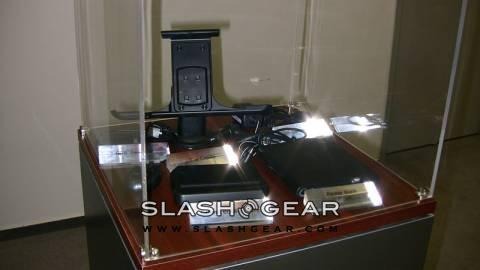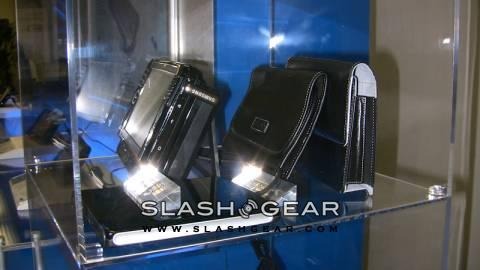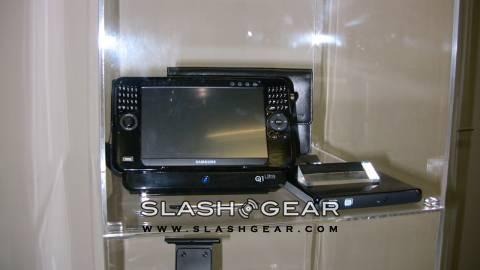 Make sure to visit the image gallery to view ALL images taken at CeBIT 2007!