SlashGear 101: What is Samsung Music Hub?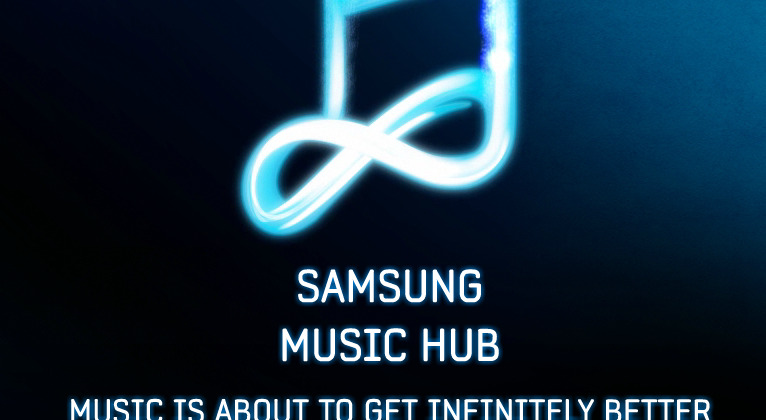 We may receive a commission on purchases made from links.
This week Samsung has released a brand new ecosystem and app which will take their involvement in the music industry to a new leve: Music Hub. This new service will be working on the Samsung Galaxy S III exclusively when it is first launched, and will only be working in Germany, Spain, France, Italy, and the UK – and eventually the USA. Eventually Samsung hopes to extend this service, which can be compared directly to Spotify and Google Music in its scope, to more phones than just the Samsung Galaxy S III and to the whole music-loving planet.
As you can see in the image below, Samsung has already thrown out the idea that this application will be limited to one device – the image showing the Galaxy S II (not III) working well with the new software. What this software will do is provide you with access to 19 million music tracks at once, all of them streaming over the wireless web. There will be one flat fee for this service when it is first initiated, that being £9.99/€9.99, but we can expect this price and the service's offerings to change and evolve over time.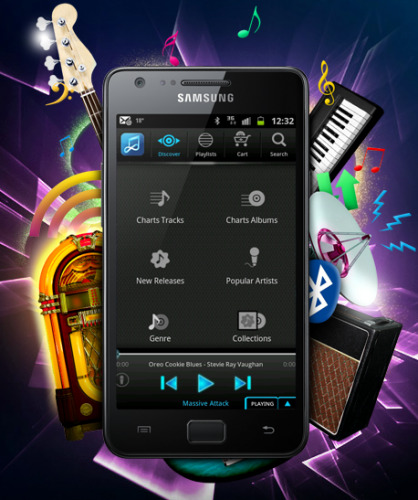 Samsung Music Hub is a complete replacement of your music applications – all of them. You're allowed to not only stream music from Samsung's collection, but upload your own music tracks and access them the same way Google Music currently does. One of an upcoming slightly more costly Premium Accounts will soon be available and will bump your storage from double-digits all the way up to 100GB of cloud storage for your songs: that's roughly 20,000-30,000 tracks if you're keeping count.
This application ecosystem will be integrated with both Samsung's line of Smart TVs and iTunes, and versions of the mobile app will almost certainly be making their way to not just the Galaxy S line, but the Galaxy Note and Tab lines as well.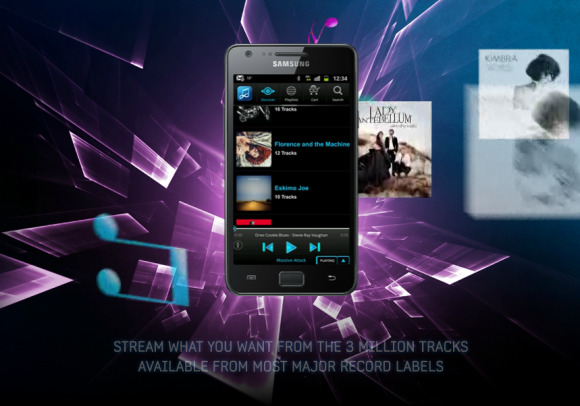 UPDATE: Samsung Mobile Hub has had a couple of price updates listed. They are as follows:
"Samsung Music Hub offers 2 levels of subscription

Mobile: For $9.99 per month you get access to the Samsung Music Hub from only one Samsung GALAXY Smartphone or GALAXY tablet. It's even more affordable with a longer subscription – 6 months pre-paid access is $54.99 and 12 months pre-paid access is $99.99.

Premium: If you want to get Samsung Music Hub on multiple Samsung Music Hub capable devices (up to four devices) plus via PC or Mac, you can get started for only $12.99 per month. Just like before – pay upfront and get discounts! 6 months access is $69.99 and 12 months is $134.99."
You can join in on the fun via the Australian Samsung Music Hub website for now, and wait what we must assume is a short amount of time before this lovely service is extended across the rest of the states and countries of the world.