SlashGear 101: What is Apple FaceTime?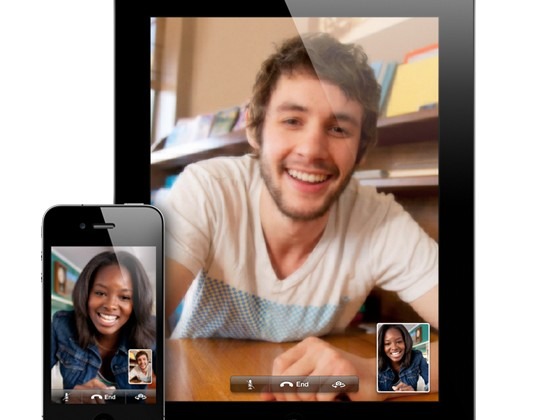 Video calls were a mainstay of classic sci-fi films, and even today there's something almost magical about seeing your friends and family on the screen of a portable device. Video calling has been around for some time, but it's only really in the past year or so that its got more attention among regular users. That's thanks in no small part to Apple and FaceTime, as found on the iPhone 4, iPad 2 and other gadgets from the company's range. Read on as we give FaceTime the full SlashGear 101 treatment!
So Apple invented video calling, right?
No, not at all, though they did do a lot to make it easier to use – just as long as you have the right hardware. Video calling is actually a part of the 3G standard, which – if the carrier and whatever phone you're using supports it, which isn't the case in the US – has been available since around 2003. Unfortunately a combination of high pricing, poor understanding by users, mediocre quality and patchy reliability meant this form of video calling has never really taken off.
Apple's FaceTime takes advantage of the company's tight control over the iPhone, iPod touch, iPad and MacBook software, which has allowed it to polish the video calling experience to the point where everyday use is possible. Now FaceTime is available to anybody at the touch of an on-screen button.
Do I need an Apple phone to use FaceTime?
Not necessarily a phone, but definitely something with the Apple logo. FaceTime was first supported on the iPhone 4, which was Apple's first mobile device with a front-facing camera (i.e. one that looks at the user, rather than out the back of the handset). The latest iPod touch and iPad 2 both have front-facing cameras and FaceTime support as well, and Apple has released a FaceTime app for its Mac and MacBook computers so they can join in the fun as well. FaceTime comes free on the mobile devices and the very latest Macs, and is a $0.99 download from the Mac App Store for earlier Mac owners.
Okay, so how do I use it?
It's pretty simple, just as Apple was aiming for. On the iPhone you make a voice call in the normal way and then tap the FaceTime button on-screen to switch to video. On the iPod touch and iPad 2, you start a video call in the FaceTime app. You'll need an Apple account in order to make and receive calls, since that's used as the "phone number" for devices other than the iPhone 4.
Currently, FaceTime video calls can only be made when you have a WiFi connection, not when you're using the mobile network for data. That's a limitation Apple has put in place itself, though the company has said it is working on removing it in the future.
I'm not into Apple, can I video call with something else?
You certainly can, though the process gets a bit trickier. Various apps are available for Android and other mobile phone platforms which promise video calls, sometimes over not only WiFi but the 3G mobile networks too. That means you can make video calls when away from your home network or a WiFi hotspot, as long as your signal is strong enough.
Skype, Fring and Qik are all among the companies offering video calling apps, though their effectiveness often varies on a phone-by-phone basis. Not all phones have front-facing cameras, either, though they're becoming more common on the latest handsets. A future SlashGear 1010 feature will look at the best video calling apps if FaceTime isn't your thing.
Apple has said it plans to open up FaceTime to other manufacturers, so that non-Apple phones can make and receive calls too, but so far there's no sign of that actually happening.
More information at Apple's FaceTime page.