Slack debuts voice calling on desktop and Chrome apps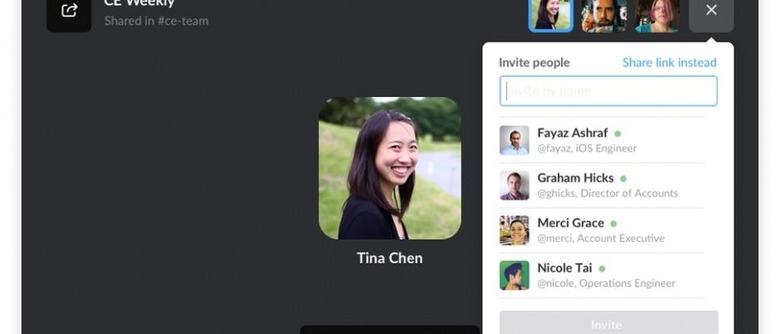 As was predicted just yesterday, Slack has revealed that it's bringing native voice calls to its virtual office/messaging/collaboration service. The feature will start rolling out today as a beta in the official Slack desktop apps as well as the Chrome plugin. Once activated, users don't need to rely on any additional apps or services external to Slack to make a voice call, including the recent integration with Skype.
Once someone with administrative privileges enables the beta feature, all users within a group should start to notice a phone throughout the app. Anyone who's used Skype or other voice calling apps will be right at home with Slack's version. Users can easily start a call with another individual, or begin a group call with up to 15 people.
Slack's use of a wide range of emoji also results in a unique tie-in with voice calling: Reactions. They're similar to the new Facebook feature of the same name; as a person is talking, other users can respond by picking an emoji that will then be displayed next to their user icon.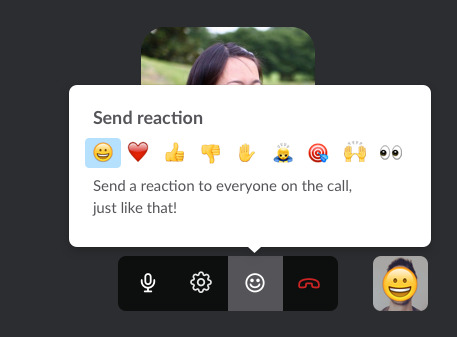 The company notes that the label of a beta is accurate, as it's going to be rolling the feature out gradually, seeing how well it performs and is accepted by users. As a result, free Slack users will be limited to one-on-calls, while those who pay get access to group calling.
Slack also emphasizes that its own native version of voice calls will not be replacing integrations with third-party services such as Skype. So if a group prefers to use a specific app or service for its calls, the ability to do so isn't going anywhere.
SOURCE Slack