SkyWire iPhone Serial Cable Allows Remote Telescope Control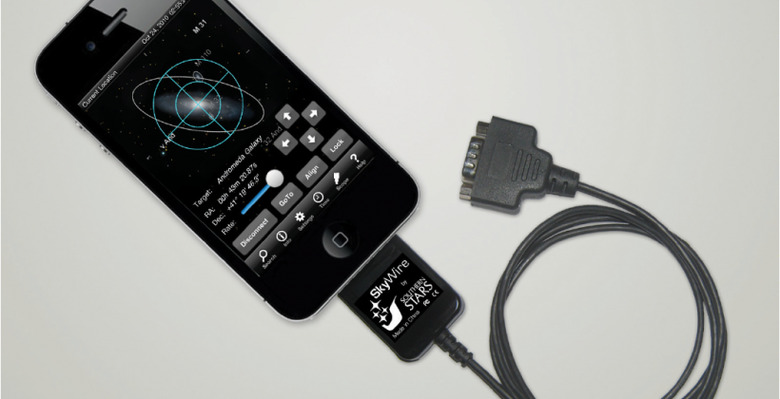 A serial connection is probably not the first port that sprang to mind while bemoaning Apple's shortage of socket options on iOS devices, but that's just what Southern Stars and Redpark are offering. The SkyWire is a $79 adapter for the iPhone 4, iPad or other iOS models that allows you to hook the handset up to various computer-controlled telescopes.
Since it's been developed according to Apple's "Made for iPod" specifications, you don't need to jailbreak or otherwise hack your device in order to get SkyWire working. Now, telescope control might not be top of everybody's list of priorities, but Redpark say it's just the first serial application; the technology they're using is suitable for home automation, networking, scientific instrumentation and more.