Skype updated for iOS with photo sharing and performance boosts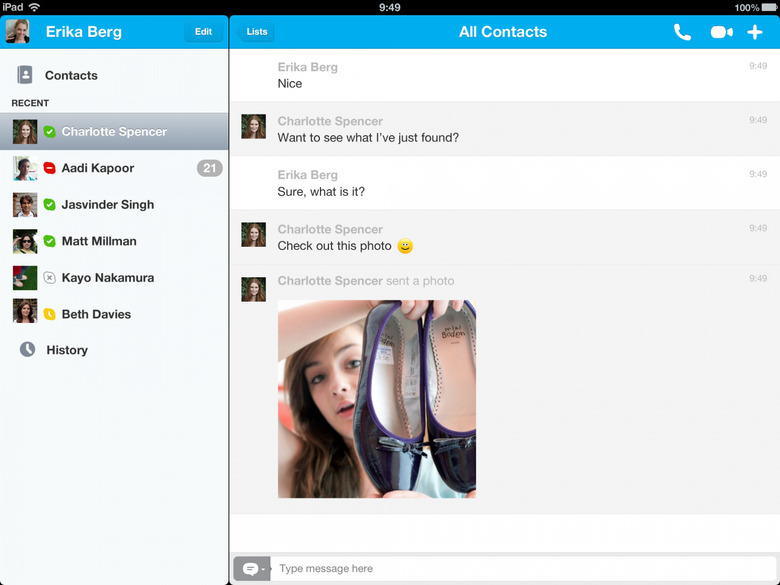 This morning those of you working with the iOS version of Skype for either your iPad or iPhone will be glad to find an update waiting in your App Store inbox, so to speak. There you'll be seeing a version that brings on one of the most frequently requested features for the app of all time, Photo Sharing. Performance upgrades have also been added to the app as Skype notes that "many of you want to keep Skype running on your mobile devices all the time."
With the photo sharing upgrade you'll be able to bring on photos you've either just shot or have on your Photo Roll from the past. There's no limit on the side of the photo file you send, believe it or not, so no worries on taking a giant beast of a shot and knocking it down to size before sending. Skype notes that you'll be able to send photos "without reaching email size limits or paying expensive MMS charges." Of course you'll still be paying for the data you use via your data plan if you're not on Wi-fi, as always.
Performance upgrades comes in the form of battery drain here with both versions of the Skype app for iOS. You'll be able to run Skype in the background as you have been able to for some time, and you'll be able to answer calls throughout the day as they appear, now with battery drain that's less severe than in the past. Skype also notes that the app will load your contact lists faster than ever before as well.
This version of Skype will work for most versions of Apple mobile device hardware including any version of the iPad, iPhone 3G/3GS and iPhone 4/4S, 2nd and 3rd Generation iPod touch. You can grab the update for any device using iOS 4.3 or later straight from the iTunes app store right this minute!
[via Skype]