Skype Teams expected to launch in January 2017, beta in November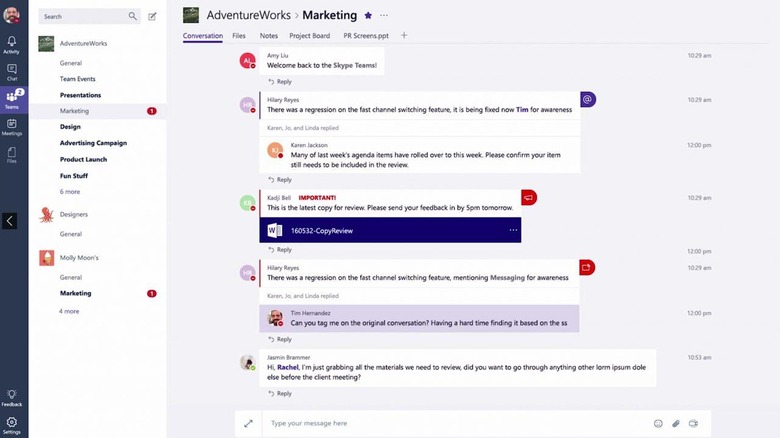 Earlier in the month, we heard that Microsoft was plotting a competitor to Slack under its Skype branding. This new program, Skype Teams, was rumored to borrow a fair number of features while at the same time attempting to improve on the experience Slack offers its users through things like deep integration with Office 365. Now, we're hearing that Skype Teams could launch as early as January, with Microsoft rolling out a large scale beta before then.
That report comes from the folks over at Petri.com, who claim that the service is already in a limited preview at the moment. What's more, Skype Teams has been in development for the past 18 months, which if true means that Microsoft was actively working on this program when it was considering entering a bid to buy Slack. It also means that should Skype Teams roll into a larger beta in November, it'll arrive pretty well fleshed out already.
These new reports also claim that Microsoft is planning on rolling Skype Teams into Office 365, giving it away for free to businesses that already subscribe to Office. That could be huge for Microsoft in pulling users away from Slack, as it gives those businesses a free virtual office option where they previously had to pay. That Office integration could help a lot too, as it means teams will be able to share calendars, documents, and join meetings within Skype Teams.
So, assuming all of this is true, it looks like Microsoft has put some serious time into developing Skype Teams. We'll presumably see how accurate these reports are as we close in on November – if Microsoft truly is plotting a November beta, we'll likely hear of it in the weeks leading up to the roll out, so stay tuned.
SOURCE: Petri