Skype took to its blog yesterday to introduce Skype for Mac 7.0 and a preview of the newest Skype for Windows version, both of which chiefly feature a redesign intended to further unified all the Skype products. The new design drags in design elements familiar to the mobile version, providing a more consistent Skyping experience regardless of which version you're using in the moment. This follows the Skype for Fire Phone version that rolled out this past summer for Amazon's new smartphone.
Though Skype is best known for the phone service it offers, the software also includes a chat feature, which the company says it has been hard at work improving. For desktop users, chat users can share photos that "show up as you'd expect," with Windows users in particular seeing more space betwixt both chats and contacts.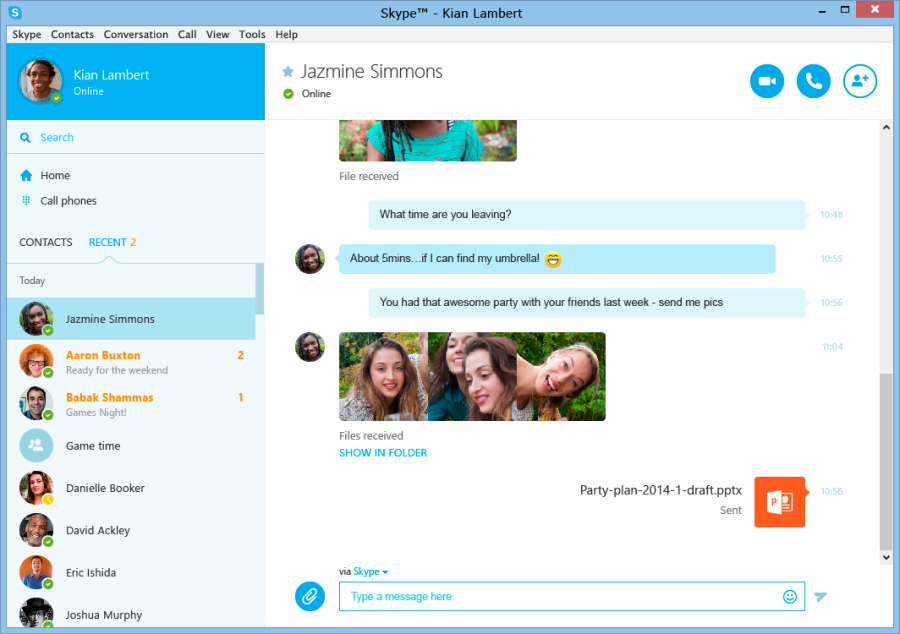 Also for the Windows version of chat is unread chat message previews, which Skype says improves the simplicity of following conversations. Sharing files other than images has also been improved, including display icons for increase ease in hunting down shared items in past chats.
Joining these chat improvements is a design change that places chat and video calls side-by-side when they're happening at the same time — a usability improvement, making things simpler. Rounding this out is improvements to free group video calls via the design tweaks.
SOURCE: Skype Blog