Skype for Fire Phone lands with face-tracking graphics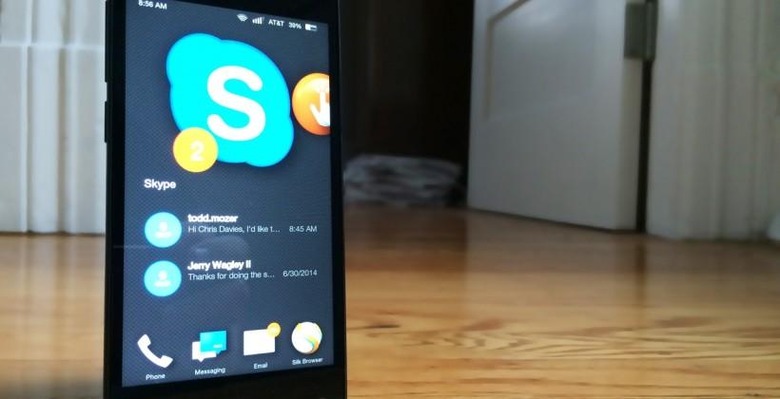 Microsoft isn't letting any grass grow under
, pushing out a version of
for the face-tracking smartphone in time for its public release. The new app, already available in Amazon's Appstore, has been tweaked to take advantage of the Fire Phone's enhanced carousel as well as its quad-camera Dynamic Perspective system.
For the UI, that means as well as the Skype logo being in the recently-used-apps list that dominates the Fire Phone's homescreen, there's also a column of recent chats and conversations underneath it. I've tried it on our Fire Phone review handset, and it works as you'd expect, allowing you to jump into your latest IM sessions as well as see notifications when someone adds you.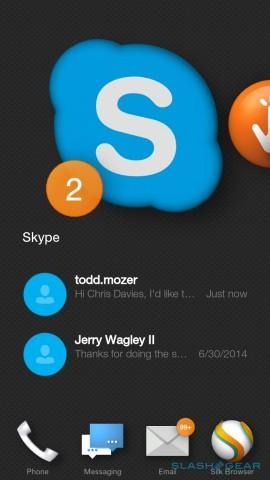 As for the Dynamic Perspective integration, that's a little less useful, it has to be said. As with other apps on the Fire Phone, Skype has used the front-facing camera array to track the user's face and then shift the icons around as you look at them.
However, the 3D effect is limited to the homescreen; once you get into the app itself, there's no 3D to be found.
More disappointing, though, is the lack of support for Amazon's gesture-triggered contextual menus. In other apps, like Amazon's own Maps software, a flick of the handset to the left or right pulls in menus with app-specific options, making for easier one-handed use.
However, the Skype app keeps its three-dot menu button in the toolbar, just as in the regular Android app from which it's ported.
Making sure the apps people want to use on their smartphone are present on Fire OS is an obvious goal for Amazon; as I found in
, some of the Google apps like Hangouts and Gmail that are missing from Amazon's device make more of a difference day-to-day on a phone form-factor than their absence from the Kindle Fire HDX tablets does. The Skype app is a solid start, but we're still yet to see a truly compelling use-case for Dynamic Perspective.
MORE