Skype for Business blurs video calling lines in 2015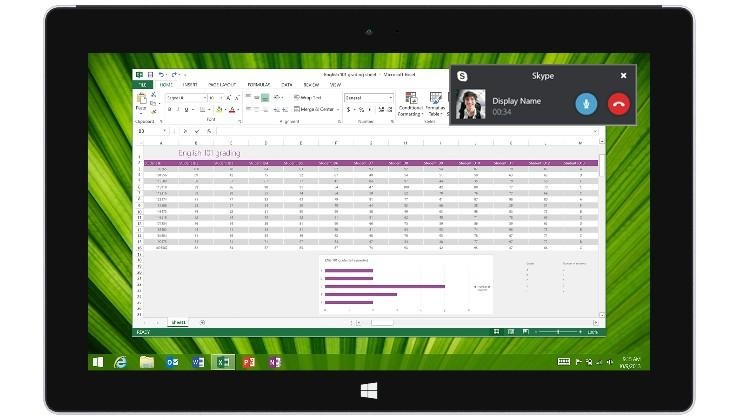 For a long time, Microsoft was accused of neglecting the Skype brand, but the software giant is making amends by pushing the voice and video call service for business users. Out goes Lync, the firm's long-standing communication system for enterprises, to be replaced by Skype for Business in the first half of next year. While the change will see the core strengths of Lync maintained, it will also help blur the boundaries between what's going on in the office and general Skype users.
Lync can already make voice calls and supports instant messaging with the regular Skype client. However, Microsoft plans to broaden that to video calling with Skype for Business, in addition to giving the app access to the full Skype user directory.
The interface is getting a revamp, too, borrowing Skype's iconography and introducing the call monitor window that floats above windows while you're chatting.
However, some of Lync's more desk-focused features, like switching calls between phones, have been streamlined. Microsoft says that transferring an in-progress call is a single click away, now, rather than three as it is today.
Skype for Business' server-side changes will be offered to data center managers in the first half of 2015. As for Office 365 subscribers, Microsoft will be doing the changes itself, so the functionality will simply be a case of upgrading the local client to suit.
Whether Skype for Business will get any of the more unusual features Microsoft has been flirting with remains to be seen. Recently the company rolled out its clever instant-translator preview, with conversion between languages for both voice and video.
SOURCE Skype Blog