Skype app for iPhone & iPod touch confirmed for Tuesday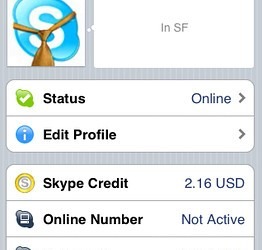 Skype have confirmed that a version of their VoIP software for the iPhone will be released tomorrow, Tuesday March 31st.  Rumored to be in the works last week, the free iPhone Skype app will use the smartphone's WiFi connection to make free Skype-to-Skype calls or ring landlines for around 2.1 cents per minute.
What won't be possible is VoIP over 3G.  This is, according to Skype, due to Apple's App Store limitations; neither Apple nor AT&T would comment on the situation.  In contrast, the Android Skype application – launched back in January – will work over either 3G or WiFi.
iPod touch owners will be able to download and install the Skype software, but they will require a microphone accessory in order to make full use of it.  Of course, once iPhone OS 3.0 is released, Bluetooth on the 2nd-gen iPod touch will be unlocked and the PMP should be able to take advantage of Bluetooth headsets for hands-free calls.
[via iPhone Buzz]