Skype 5.0 For Mac Public Beta Released: Group Video, Address Book Integration, More [Video]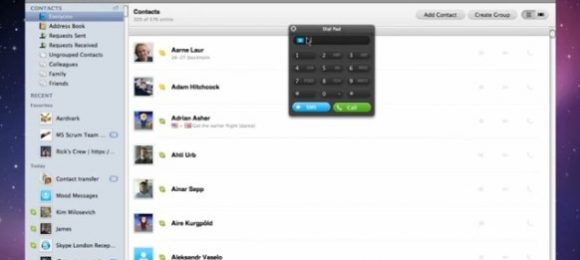 Skype 5.0 for Mac has gone into public beta, following its PC counterpart which was released midway through October. The new VoIP app supports group video calling and offline IMs, among other things, together with a reworked UI including a floating contacts bar and integration with the Mac Address Book.
Video demo after the cut
The new calling bar now takes priority over all other windows, meaning there are fewer "can't find the hang-up button" delays, while potentially more useful is the auto-reconnect feature that attempts to work around patchy connections.
You can download Skype 5.0 for Mac beta here.  The group video chat functionality works with both the PC and Mac clients, though everybody involved will have to be running v5.0.