Skylock smart bike lock adds keyless-entry to your cycle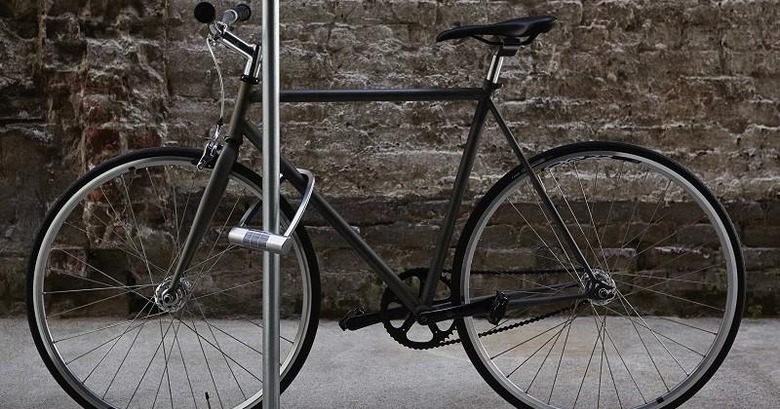 A solar-powered, wireless bike lock promises to bring cycle security firmly into the 21st-century, with Skylock also promising to give your friends and family a heads-up if you're in a riding accident. The lock, which has launched as a crowdfunding campaign today, hooks up via Wifi and Bluetooth, and automatically unlocks whenever the owner's phone is nearby.
Meanwhile, just like keyless entry in cars, Skylock can automatically lock itself when the phone gets out of range. Alternatively, if you're feeling overly-cautious, there's manual locking via Bluetooth.
For the times you don't have your phone on you, there are capacitive buttons on the Skylock itself which can be used to punch in a PIN code.
Since all that wireless and motorized locking requires power, Skylock has a solar panel array built-in. An hour of sunlight is sufficient for a week's functionality, the company suggests, though there's also a microUSB port for more traditional charging.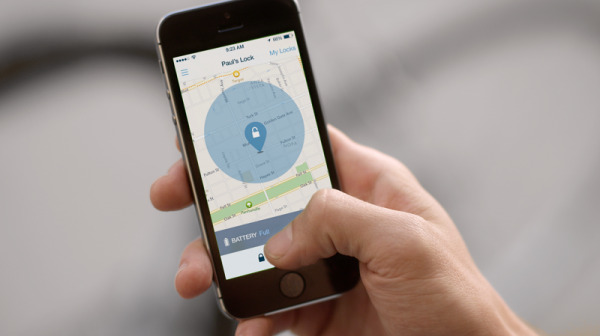 Move the bike while Skylock is active, meanwhile, and a triaxial accelerometer will ping an alert via the company's servers to the mobile app. There's no actual bike tracking, however, with Skylock suggesting that there are plenty of other products which can do that already.
Apps for iOS 7.0+ on devices with Bluetooth 4.0, as well as Android devices running 4.4 KitKat and that have Bluetooth 4.0, will be released. They'll also support setting up an accident notification, which can be automatically sent to one or more recipients in the case of a crash or impact.
Interestingly, Skylock also suggests the lock could be used for a bike-share, with the ability to allow others to unlock your bike (after seeing its current position on a map) from their phones.
Preorders for Skylock are open from today, priced at $159 (though the usual price will be $249). Skylock is looking to raise $50,000 to ensure production, and expects shipping to begin in early 2015 assuming that amount is reached.
SOURCE Skylock