SkyDrive cloud music streaming tipped incoming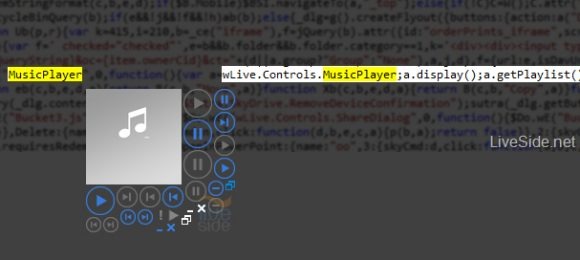 Microsoft teased it was adding new functionality to SkyDrive, and it seems web-based music streaming may be the first of those enhancements, if code spotted in the site is anything to go by. References to a music player based in SkyDrive, as well as leaked player controls from an internal testing version, have been spotted by LiveSide, though there's no telling whether it will also be integrated with Xbox Music.
Microsoft had previously said that it would be adding a cloud storage system to Xbox Music, mimicking the Amazon Cloud Player and Google Play Music functionality. However, it was unclear what relationship that might have to SkyDrive it would have, or whether Microsoft would keep the services separate.
"Available in the coming year, a scan-and-match feature will take you beyond the 30 million tracks globally offered through Xbox Music. It will add all the music you own to your Xbox Music cloud catalog, including music acquired through other services. This means you can add almost any content you have to your personal Xbox Music collection, even if it's not available in the Xbox Music catalog" Microsoft
The music player reference discovered in the SkyDrive site code, however, and the resource images for the player hint that Microsoft plans to pull the two closer together. That would allow subscribers to Xbox Music to augment the standard catalog with their own tracks, including niche music that might be missing from the service.
When, exactly, Microsoft will roll out the cloud-based system is unclear, with the only schedule attached to a cloud player being "in the coming year" from the statement back in October. It's also uncertain which platforms the streaming will be supported on, though Microsoft currently has file-access apps for iOS, Android, and Windows Phone.
[via Engadget]